Glynn Vivian's experienced Conservation Officer cares for the Gallery's collections, ensuring that it is conserved for future generations.
In our two dedicated state-of-the-art conservation studios, our conservator carries out regular checks on the condition of artworks; remounts and frames works; monitors the light, temperature and humidity in the Gallery spaces; while also conserving and restoring artworks, which can sometimes take many months or even years to complete.
Go behind the scenes and visit the conservation studios in The Art of Conservation tours, and learn how the collection is handled, cared for and conserved.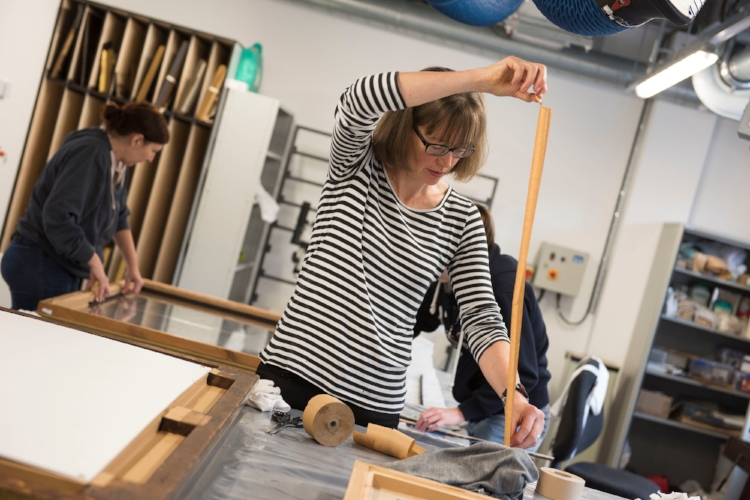 Forthcoming events
No Events