The Glynn Vivian Art Gallery offers a unique venue for your event. The recently redeveloped building, with its beautiful Atrium and Edwardian architecture, makes it the perfect place for business meetings and social gatherings.
Venue Hire can be arranged during our opening hours, Tuesday to Sunday, between 10:00 to 17:00. 
For initial enquiries, please contact: Glenda.Jones@swansea.gov.uk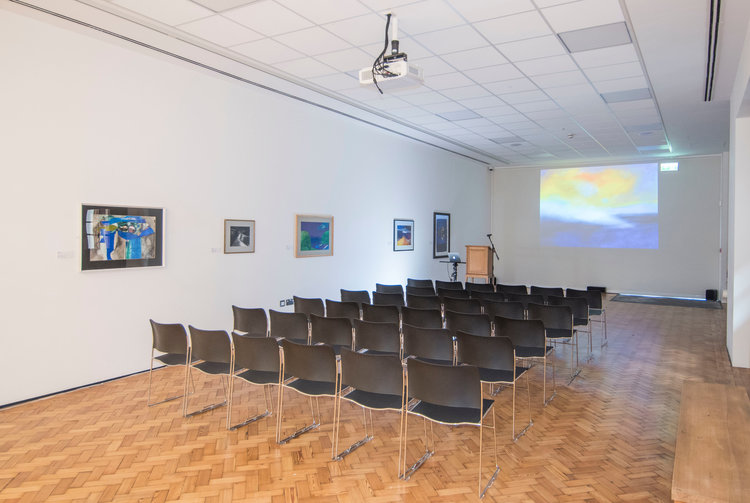 Lecture Theatre and Conference Room
The Gallery's purpose built Lecture Theatre space (Room 1) is a flexible and versatile space that can be modified to meet the needs of your event. The space includes integrated technology, designed for presentations, screenings and conferences.
Uses: Receptions, networking events, book launches, yoga classes, awards ceremonies, talks, lectures, conferences, workshops and screenings.
Available equipment: Digital projector, screen, microphones, lectern, laptop cables & connectors, MacBook, speakers, free Wi-Fi, tables, chairs, blu-ray player, flipchart & pens.
Capacity: The space measures 55.9m² and can accommodate up to 90 people seated in Lecture Theatre style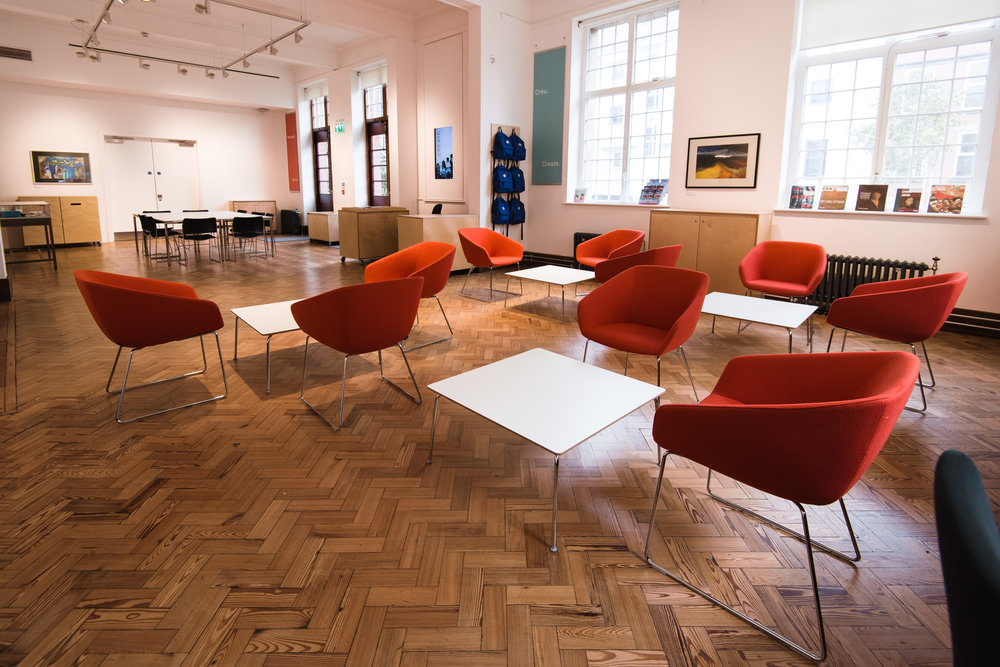 Garden Room
Perfect for smaller, more informal events
The Garden Room is an ideal space for smaller, more informal events, with large windows and easy access to the Gallery's garden. This bright and relaxing space offers flexibly in its use of furniture and is divided into two separate areas including both formal tables and chairs, and also soft chairs, and can cater to variety of styles and layouts.
Uses: workshops, small meetings (formal & informal), informal events, small drinks reception, break-out space and catering for events in Room 1
Available equipment: Free Wi-Fi, tables, chairs (formal & soft chairs), flipchart & pens, fitted PC (available upon request)
Capacity: The space can accommodate a maximum of 60 people.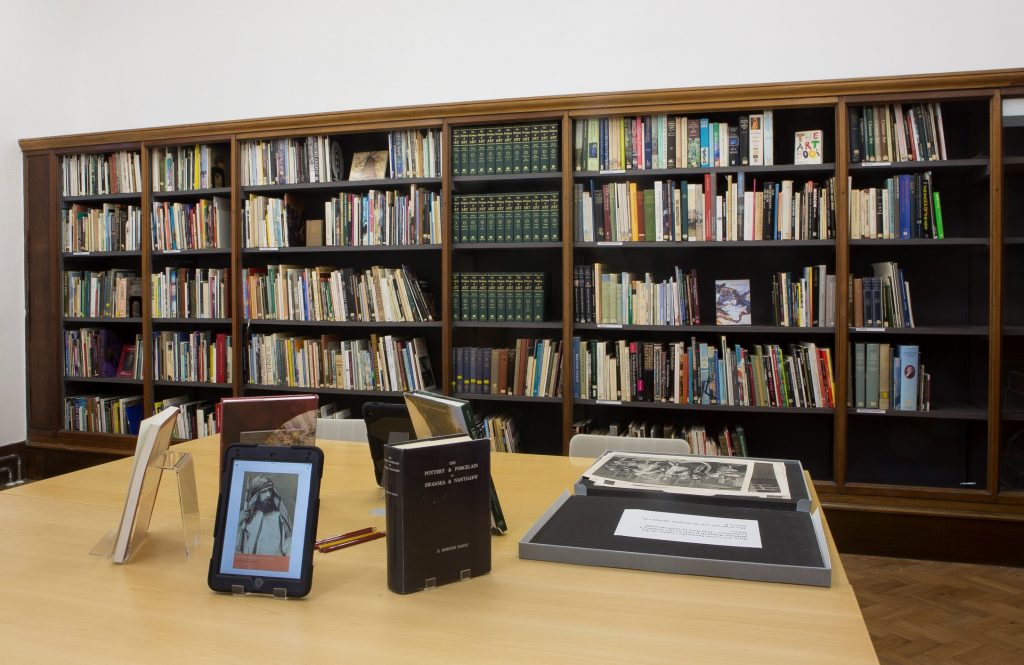 Library
Private meetings, discussions and workshops
The Library is an intimate space, with large windows and plenty of natural light, is an ideal place for small meetings and group discussions.
Uses: Small meetings and discussions (not requiring AV), small workshops
Available equipment: Free Wi-Fi, tables, chairs, flipchart & pens
Capacity: The space can accommodate a maximum of 12 people.
Glynn Vivian also has an enclosed outside space, including a tiered garden terrace.
The Gallery has two bays for coaches to alight directly outside the Gallery entrance. Long stay parking for cars is available next to Swansea train station.
Glynn Vivian is a 5 minute walk from Swansea train station and 15 minute walk from the central bus station. For more details, go to our Visit page

All income from Room Hire contributes directly to the Glynn Vivian's learning, exhibitions, and collections programmes. The Gallery is a non-profit making organisation and our fees for hires are therefore modestly priced.