Set within the heart of the City, Swansea Council's Glynn Vivian Art Gallery is a centre of excellence for the visual arts and a world class gallery for Wales.
The Gallery is a vibrant and inspiring free art space for everyone and provides a place for historical, modern and contemporary art exhibitions, talks, lectures and conferences, live music, performance and events in the heart of Swansea's bustling artistic quarter.
Glynn Vivian re-opened on Saturday 15 October 2016, following the completion of a multi-million pound redevelopment and restoration project.
A new state-of-the-art extension now links the historic buildings, including the original grade two listed 1911 building, which has benefited from complete restoration with access for all and improved facilities, to ensure the Glynn Vivian Art Gallery is fit for the 21st Century.
Two new galleries for displaying artworks have been added, alongside spaces for lectures, expert conservation studios, a new collection store, and a fully accessible entrance that means more people than ever will enjoy greatly improved access to the artworks.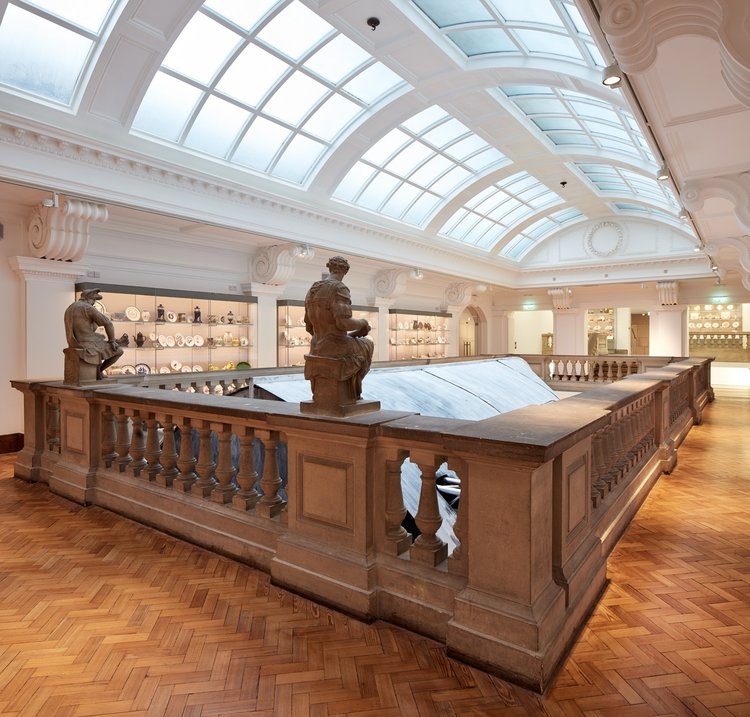 The Gallery redevelopment included:
Conservation of the 1911 Grade II* Listed building
A new entrance and shop at street level
Re-design of the 1974 gallery extension and a new glazed link structure
A new passenger lift to allow full physical access to all exhibitions and collection galleries and all education and study facilities as well as other areas
More space for the display of collections and exhibitions
A new storage and conservation area to enable the future development of the collections
New technical areas and administrative offices
Renewal of the existing learning studio and improved facilities for working with schools, colleges and our participants
A new lecture space and community room
A dedicated library and archive devoted to visitor research
A new café, shop and full Wi-Fi access
The redevelopment was supported by Swansea Council, the Arts Council of Wales, Welsh Government and the Heritage Lottery Fund. Funding was also secured through the Building Enhancement Programme grant scheme run by Swansea Council and funded by the European Regional Development Fund.
Funding has also been generously donated by the Friends of the Glynn Vivian to support the conservation of objects in the collection, provide equipment for the new learning studio and support community learning programmes.