Ten artworks from the Glynn Vivian Art Gallery Permanent Collection have been selected to go on display in 10 Downing Street, as part of the 'Number 10 Museums in Residence' project, an initiative of the Government Art Collection.
Every year, for two decades, the Government Art Collection have worked with a museum or gallery collection to display artworks that celebrate a unique element of their collection. Previously selected galleries include the Herbert Art Gallery and Museum, Coventry, in 2021, The Whitworth Art Gallery, Manchester, in 2019, and The New Art Gallery, Walsall, in 2018.
The ten chosen artworks from the Glynn Vivian Collection are paintings by artists from Swansea and South West Wales, and artists who spent time working in Gower and the surrounding area.
The Gallery team and the Government Art Collection team selected a range of works which primarily centre around two themes in two rooms.
In the first there are six paintings of Welsh landscapes with a selection of dramatic scenes of Swansea and Gower, including Cefn Bryn, Gower by Lucien Pissarro, Oxwich Bay by William Grant Murray, and Yellow Landscape 1 by Glenys Cour.
In the second space are four works, which are all portraits of women. These include paintings by émigré artists – Ernest Neuschul's Cockle Picker and Josef Herman's Mother and Child. The artworks also include significant paintings from celebrated Welsh artists, The Pianist by Ceri Richards and The Nun by Gwen John.
The 10 Downing Street display enables some of the best works from the Collection to be seen outside of Swansea and encountered by new audiences over the next year, including the staff and many visitors to this public building.
Secretary of State for Wales David TC Davies said: "I'm delighted that these wonderful paintings from the Glynn Vivian Collection in Swansea will be displayed at 10 Downing Street and so many more people from around the world will have the opportunity to appreciate them.
"Wales is lucky to have beautiful landscapes, and a rich heritage of talented artists who have been inspired by our nation and its people. This is a great opportunity to showcase some of what we do best."
Arts Minister Lord Parkinson said: "I'm delighted that works from the Glynn Vivian Art Gallery have been selected to go on display in 10 Downing Street over the next year. The ten selected works will be seen and enjoyed by the many staff and visitors from around the world who pass through the building, offering them an insight into the landscape and people of Swansea and South West Wales, and the artists who have been inspired by them."
Swansea Council cabinet member Elliott King said: "It's great that Swansea and the Glynn Vivian are being showcased in this way.
"Swansea is very much a city of culture, and it's important that our artistic talent and heritage is exposed to as wide and varied an audience as possible."
Karen MacKinnon, Curator, Glynn Vivian Art Gallery said, "It was a pleasure to work with the team at Government Art Collection to select these works which will be seen by many different people from the UK and all over the world.
"Artworks on display include brilliant local artists, such as Ceri Richards, Josef Herman, Gwen John and Glenys Cour, and through these works we celebrate the extraordinary landscapes and people of Wales."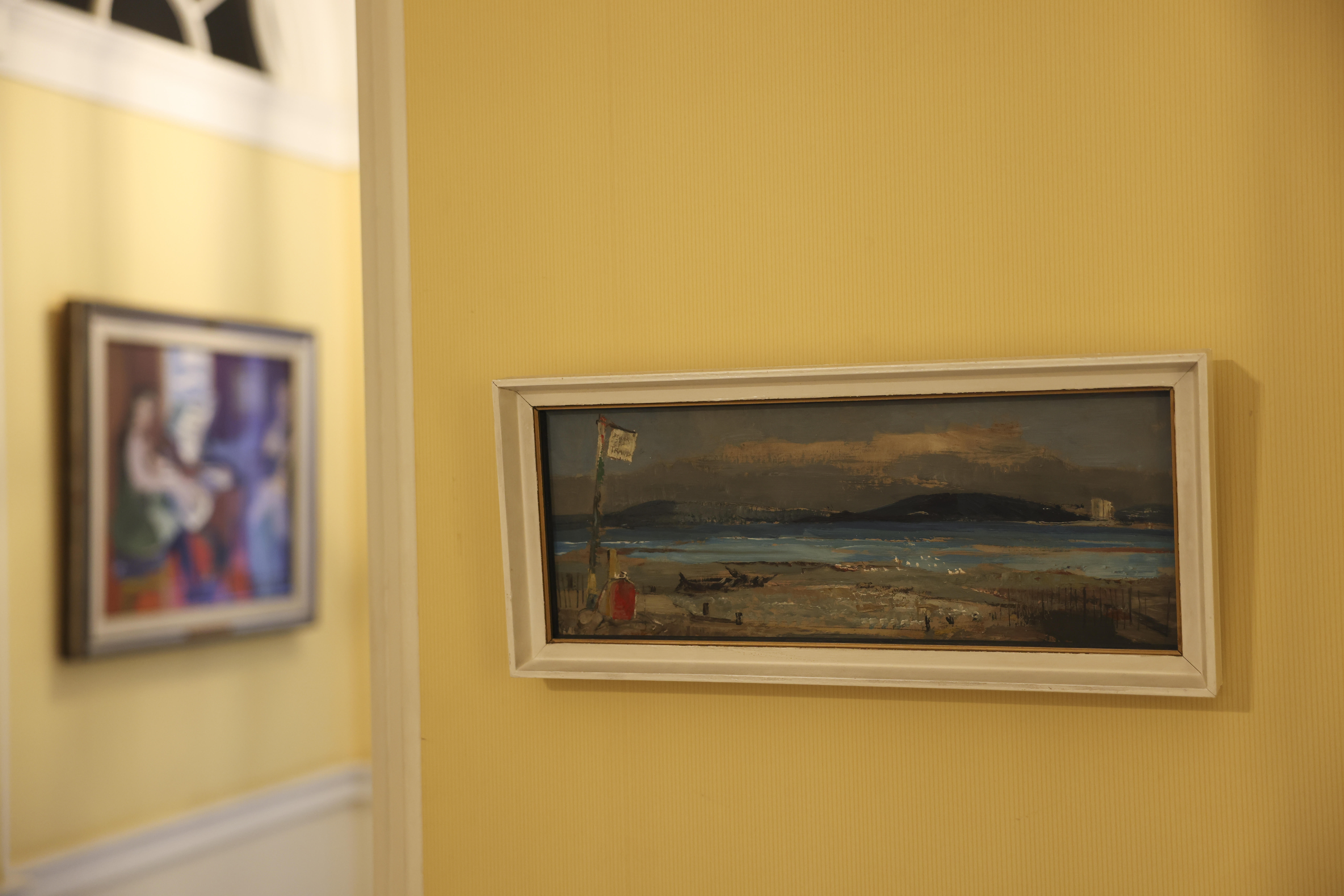 ---
Government Art Collection
The Government Art Collection, established in 1899, is a national collection of historic, modern and contemporary British art that is displayed in government buildings in the UK and around the world. These locations include 10 & 11 Downing Street, government departments and residences and offices of British Ambassadors, High Commissioners and Consulates-General in over 125 countries worldwide.
The works are seen by thousands of visitors, promoting British art, history and culture, and contributing to cultural diplomacy. We actively seek ways to widen engagement with Collection works through partnerships and by participating in local, national and international projects.