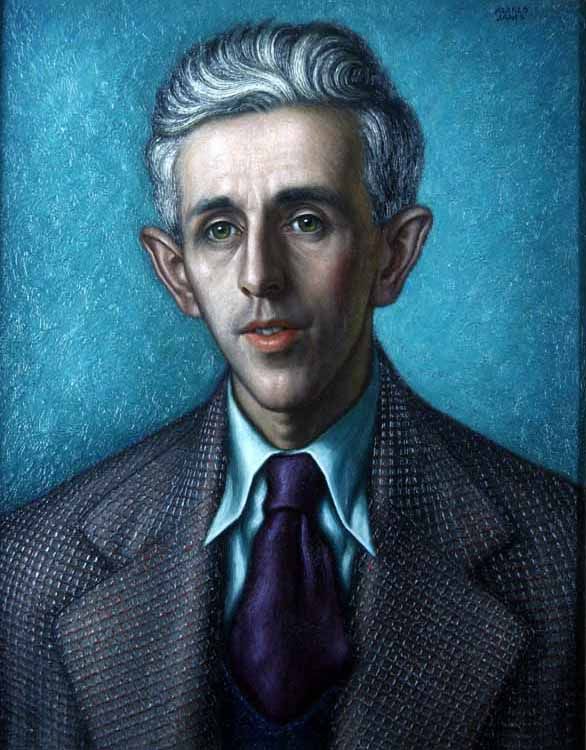 Portrait of Vernon Watkins, 1949
Alfred Janes and Vernon Watkins (1906-1967) were part of a remarkable circle of friends who were to redraw the cultural map of their home town.
In the radio play, Return Journey broadcast on 15th June 1947, Dylan Thomas revisits the Swansea of his youth, including the Kardomah Café (destroyed in the Blitz) where he and other "poets, painters and musicians in their beginnings" would meet, drink coffee and debate anything and everything.
This portrait, dating from 1949, is of Vernon Watkins, one of the 'poets', painted by Alfred Janes, one of the 'painters', of Thomas's memory.
Mel Gooding, curator of the Alfred Janes retrospective held at the Glynn Vivian in 1999 described the portrait as having "…a core intensity, as if the creative spirit of the subject has been rendered visible as a kind of aura."

('Alfred Janes 1911-1999', p.5)
This image was also used to illustrate an article by Vernon Watkins entitled The Need of the Artist published in The Listener in 1962.