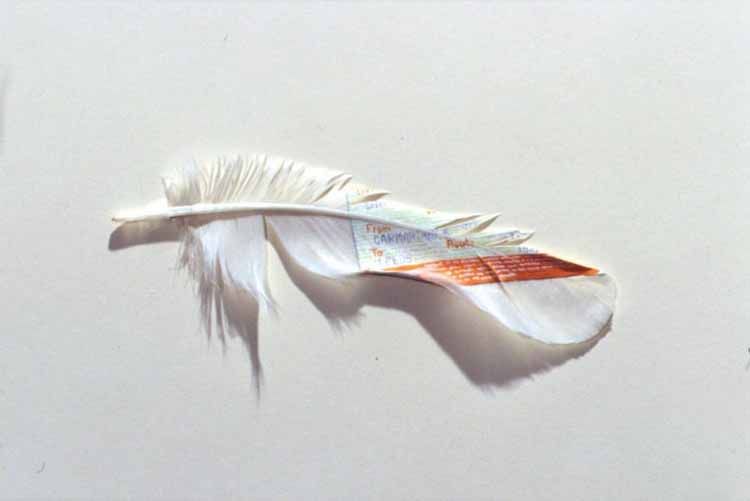 Carmarthen-Leeds Return, 2000
The work of conceptual artist Craig Wood (b.1960) arrived in Swansea via an artistic journey which began with the 'Freeze' exhibition of Goldsmiths graduates in 1988.
Following solo exhibitions across Europe, Wood created this feather, painted with the image of a train ticket, for 'Locws International 2000', the site-specific arts event held across the city of Swansea.
Carmarthen-Leeds Return was inspired by the feathers painted by the Cape Horners as mementos for their families during long sea journeys. Seeing Carmarthen-Leeds Return displayed alongside the 19th-century feathers, Wood said of the work,
"I felt a real kinship with the crew and was moved by the notion of men living in isolation out at sea…I've spent the last few years travelling…away from my own family…"
Carmarthen-Leeds Return won the 2003 Wakelin Award which is administered by the Friends of the Glynn Vivian Art Gallery in memory of Richard & Rosemary Wakelin.