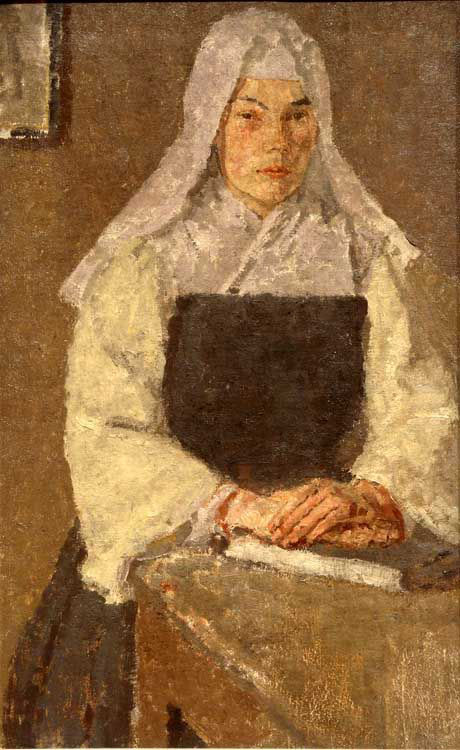 The Nun, c.1910s
After being rejected by her lover, the famous sculptor, Rodin, Gwen John turned to religion and was received into the Roman Catholic faith in 1913. She became involved with the Convent at Meudon near Paris, and that year she was commissioned by the nuns to paint a portrait of their 17th century founder, Mère Marie Poussepin. John made several versions of this portrait, based on an image on a prayer card, and she also painted portraits of several nuns, including this one of an unknown young woman, in the same pose.
John produced many portraits and in all of them she moved away from clichéd representation of piety, but rather aimed to portray the very essence of the person being painted, and in doing so Gwen John reflects, with reduced choice of tones, the qualities of their silent, inner spiritual world.
Professor Sharon Morris, Slade School of Fine Art, UCL.
See Gwen John's other works in the Glynn Vivian's permanent collection, Woman in a Coral Necklace and Little Girl Wearing a Straw Hat.