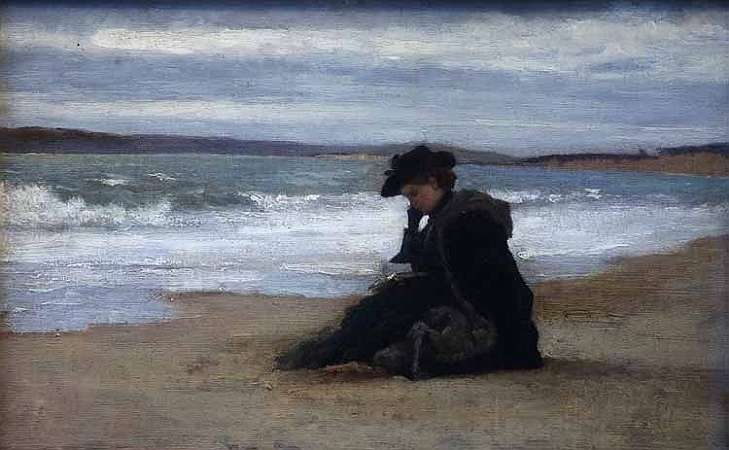 On the Beach Bournemouth
A young woman (believed to be May Hughes), warmly clad in black, sits reading on a deserted stretch of beach.
Dated March 1882, this oil on canvas by Henry Scott Tuke (1858-1929) combines all those elements that brought the artist to eminence as a 'plein-air', figure and marine painter. His later reputation revolved around his contribution to the controversial history of the nude in Victorian art, in particular the naked youth, the complete antithesis of this work.
Tuke had entered the Slade aged just 16, later studying in France and Italy, this latter period being responsible for his fascination with light, colour and the human form. However, he is probably best remembered for his brief association with the Newlyn School.