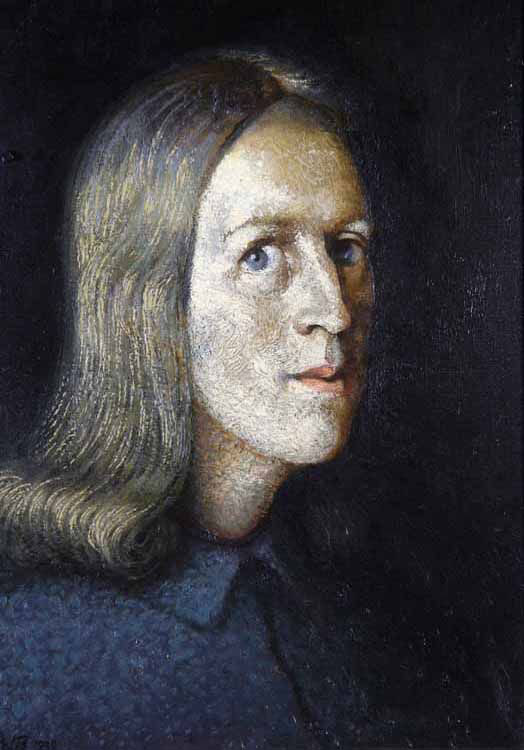 Portrait by Candlelight: Brenda Chamberlain, 1939
John Petts (1914-1991) married Bangor born artist and writer Brenda Chamberlain in 1935, but they were divorced in 1944. During their time together, they lived in a cottage at Llanllechid and ran the Caseg Press from their home. In 1939 Petts produced this painting of Chamberlain which is an affectionate portrayal of his young wife that in its use of chiaroscuro echoes back to the art of Caravaggio.
After the breakup of her marriage, Chamberlain moved to Bardsey Island, where she lived and worked from 1947 until 1961. In 1961 she went to live on the Greek island of Hydra, but returned to Wales in 1967. She died in 1971, aged 59. 
Professor M. Wynn Thomas, CREW, Swansea University.