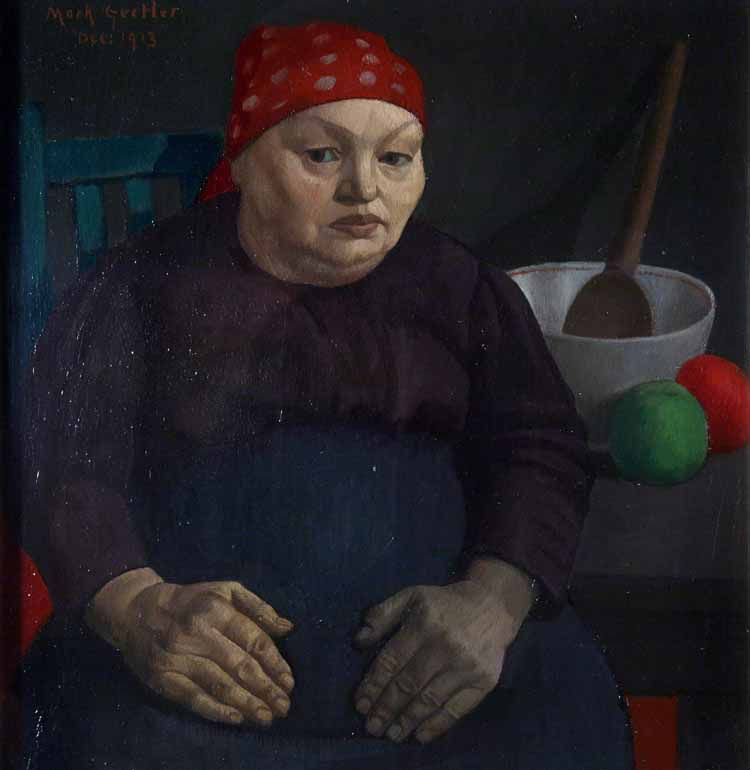 Portrait of the Artist's Mother, 1913
Gertler's radical portrait of his mother, Golda, has an impact that belies its small size. The simplification of the figure and bold palette reflect his admiration for the Post-Impressionists, particularly Van Gogh, but also his own personal and artistic journey.
Born to Jewish, working-class, immigrant parents, but propelled by his talent into a different social sphere, Gertler articulates his deep ambivalence about class and belonging in this transformation of Golda into a peasant with huge, working hands. He called the portrait 'barbaric and symbolic', explaining that it was meant to show 'suffering and a life that has known hardship'.
Sarah MacDougall, Senior curator/Head of Collections, Ben Uri Gallery and Museum.