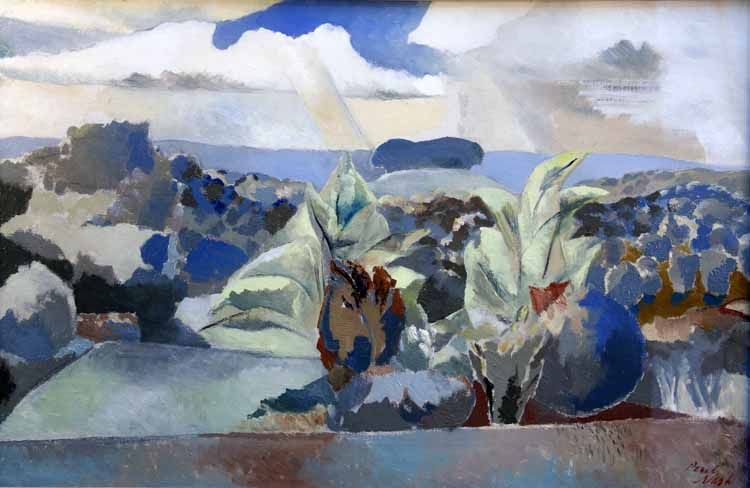 Landscape of the Bagley Woods, 1942-3
Paul Nash (1889-1946) was born in London, the eldest of three children (brother, John, was also an artist).
Nash studied at the Slade, being a contemporary of Gertler and Spencer. Nash was recruited as a war artist (in 1917 and again during the Second World War) and after First World War he experimented with both surrealism and abstract art.
This is one of a series of landscapes painted between 1942-3. This view is from the garden of 'Sandlands', a house on Boar's Hill near Oxford, looking across the Bagley Woods to the Berkshire Downs on the horizon and taking in the Wittenham Clumps, here suffused in sunlight.
The Clumps (Castle Hill & Round Hill) are among the oldest Iron Age settlements in Britain and are believed to have been mentioned in The Mabinogion. They became one of the artist's potent personal symbols and he described his landscapes of this period as 'transcendental'.
This work was part of the Nash retrospective exhibition Modern Artist, Ancient Landscape at Tate Liverpool in 2004.