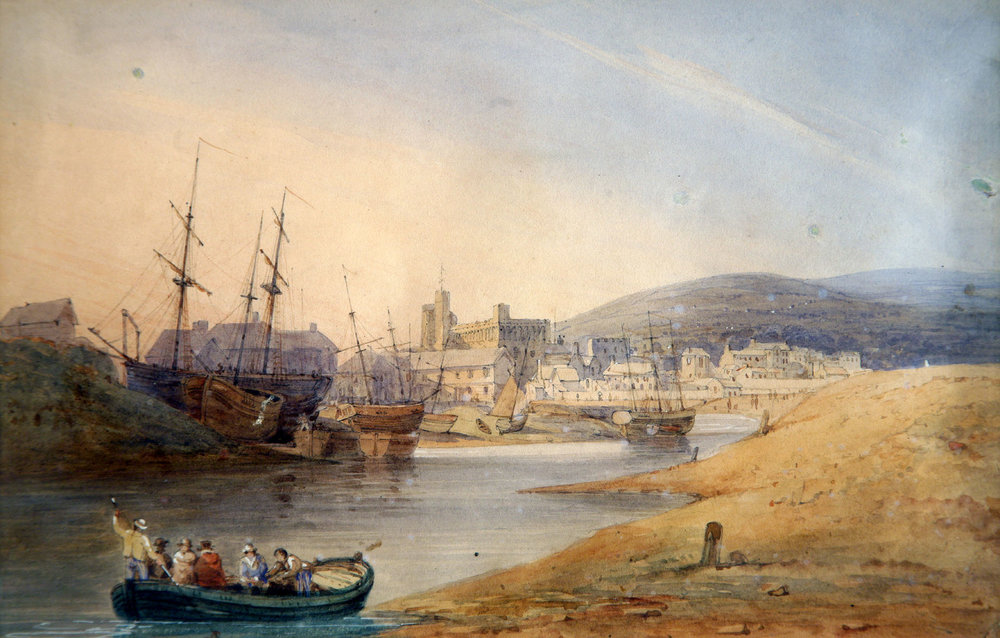 Swansea
Austin was a native of Liverpool. He commenced life as a banker's clerk, but eventually gave up a good position in order to devote himself entirely to art. In 1827 he was elected an associate of the Society of Painters in Water-Colours.
He painted landscapes, and occasionally rustic figures: but his best works were coast scenes, introducing boats and figures. An example of his work, Shakespeare's Cliff, Dover, with Luggers on the Beach, is in the South Kensington Museum. He died at Liverpool in July 1834.
In this characteristic watercolour Austin depicts the Swansea docks and River Tawe together with beached ships and a large rowing boat in the foreground. Swansea castle can also be seen with Townhill dominating the background.