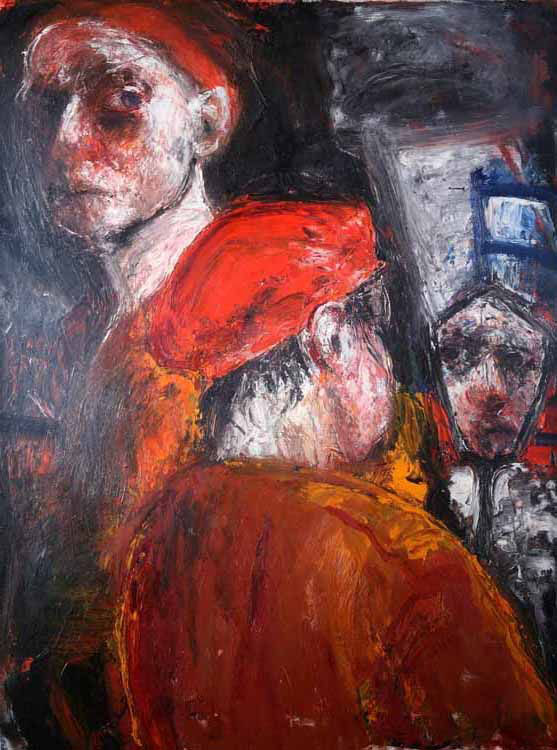 The Mirror, 1994
A Shani Rhys James painting is instantly recognisable. Her work is emotionally charged and powerful for as the artist has stated, her paintings can be 'read for their context, their colour and their abstract elements'.
Her art is predicated on her immediate environment: self-portraits, flowers, life in her studio. She is not a portrait painter in the true sense, but an artist who eschews the traditional craft of that genre for a form of expression that is raw, unflinching and honest.
As the German Expressionist artist Paula Modersohn-Becker once stated: 'It is the vividness with which one grasps the object that makes beauty in art'.
Dr Barry Plummer, Art Historian, Swansea.