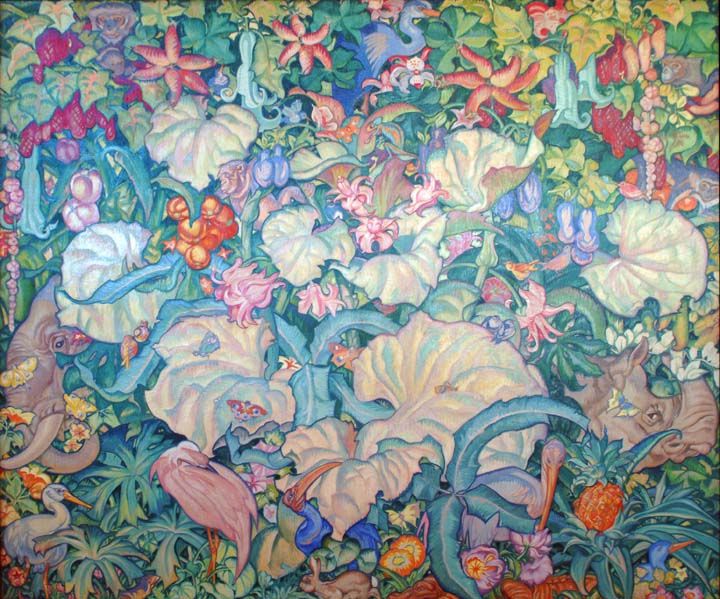 British Empire Panel (No.13 / East Africa)
This is one of the 17-panel sequence of paintings which adorn the auditorium of the Brangwyn Hall within the Guildhall, Swansea.
The British Empire Panels were created by Sir Frank Brangwyn (1867-1956) in response to a commission (1924) from the House of Lords, to commemorate the dead of World War I in the Royal Gallery at the Palace of Westminster.
However the resultant profusion of vegetation, animal life and people brought to life in sumptuous colour, representing the extent of the Empire which the fallen had sought to protect, proved too exuberant a memorial for the Lords.
The panels, which took 7 years to complete and which the artist felt to be his finest work, were, instead, installed in the Brangwyn Hall in 1934. Sir Frank Brangwyn, who came of Anglo-Welsh parentage, paid a private visit to the Guildhall to see the panels installed.