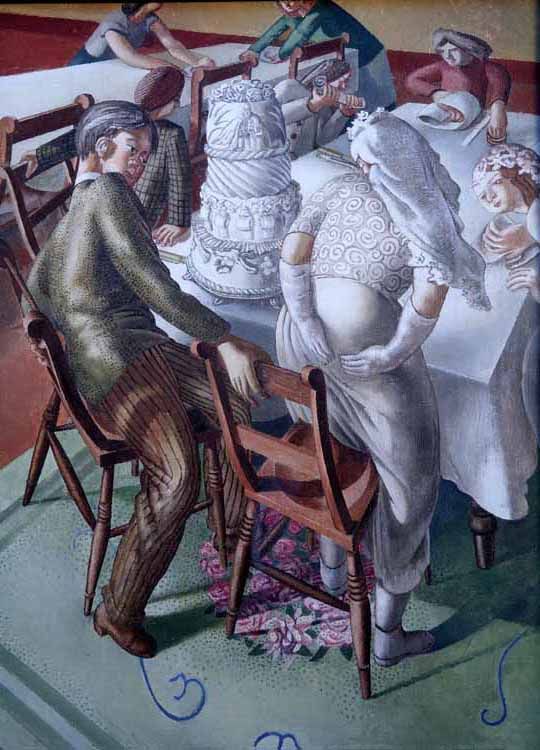 Marriage at Cana, Bride & Bridegroom, 1953
Marriage at Cana is symbolic of God's blessing on the state of marriage.
Originally conceived by Stanley Spencer (1891-1959) in the 1930s as part of a projected series of 50 sacred and profane images depicting the cycle of human life – the 'Church House' scheme.
Spencer has personalised the scene by modelling the bride and bridegroom on his first wife, artist Hilda Carline and himself. They were married in 1925 but divorced in 1937. Spencer's second marriage (to Patricia Preece) was not a success but reconciliation sought with Hilda was not successful either. However, he continued to celebrate on canvas what eluded him in life.
He said "…my desire to paint pictures is caused by my being unable or incapable of fulfilling my desires in life itself."
The high viewpoint adopted here by Spencer adds to the awkwardness of movement as the puppet-like couple prepare to sit at the table on which their tiered wedding cake awaits.