Ruined Buildings, Naples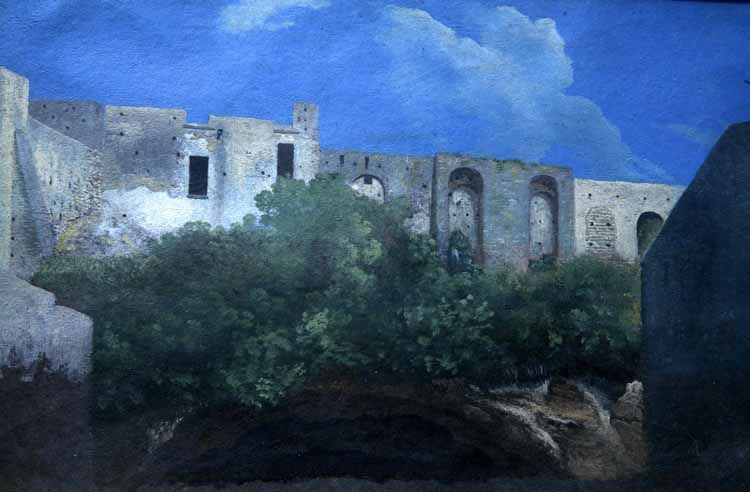 2003 was the bicentenary of the death of artist, Thomas Jones of Pencerrig (1742-1803).
The anniversary was celebrated with a major retrospective exhibition at the National Museum of Wales, Cardiff (subsequently at the Whitworth, Manchester and the National Gallery, London).
At the heart of the exhibition were a handful of oil on paper sketches completed in Naples c.1782 (of which this is one) described by the National Gallery as "…masterpieces of observation and concision…"
This work depicts the ruins of what are thought to be convent buildings on a hillside in Capo di Monte, Naples, the walls pitted with scaffolding holes.
Thomas Jones was a pupil of Welsh landscape painter, Richard Wilson (1713/4-1782). During his lifetime his work did not always enjoy public acclaim though it is now recognised that he is "…one of a select group of 18th century Welsh artists of international significance."