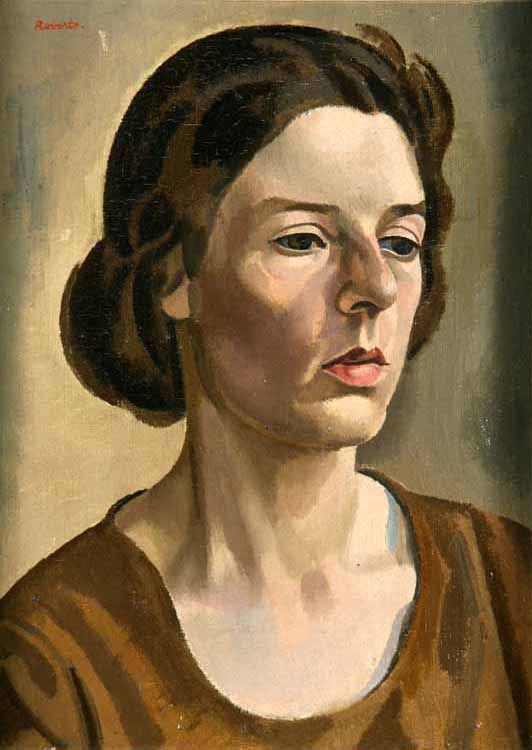 Head of a Woman, Miss Jane Tupper-Carey, 1924
William Patrick Roberts RA (1895-1980) was a British artist. In the years before the First World War Roberts was a pioneer, among English artists, in his use of abstract images. In 1918 he became an official war artist.
Roberts always struggled financially and to supplement his income he took on various portrait commissions of which this 1924 painting of Miss Jane Tupper- Carey is one. Painted in understated tones, this work is a masterful display of restraint as the artist captures the refined dignity of the young botanist who, in 1932, married the distinguished Cambridge mathematician, Albert Ingham.
Dr Barry Plummer, Art Historian, Swansea.