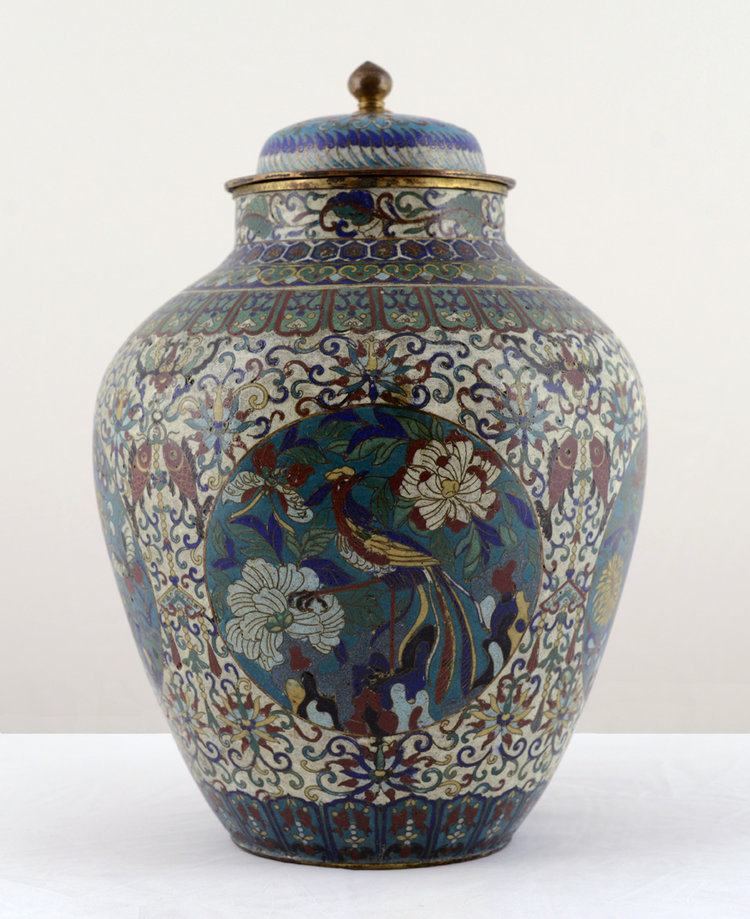 These enamels come from the original bequest of Richard Glynn Vivian (1835-1910), and were bought by Glynn on his worldwide travels. Many have labels indicating when and where he bought them and give an insight into him as a collector of art at the end of the 19th century.
Enamels comprise powdered glass on a metal base, in this case copper, the powdered glass being either sprinkled, or mixed with water and applied to the surface of the copper by means of a quill; by subjecting the copper and glass paste to intense heat, the two become fused together.
Conservator Peter J. David ACR.