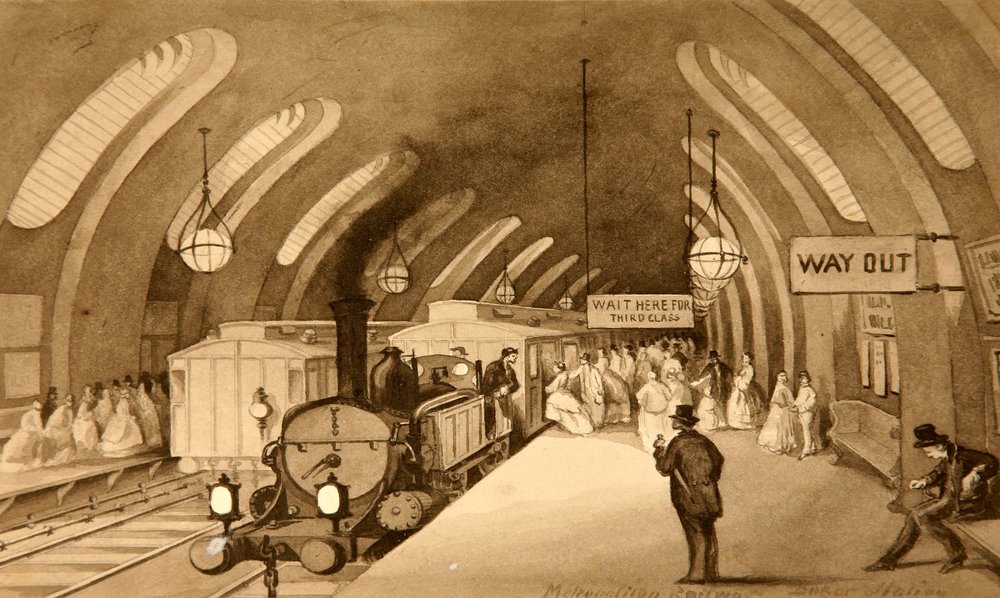 In 1869 British journalist Blanchard Jerrold (1826-1884) and French artist Gustave Doré (1832-1883), collaborated to create an illustrated record of the life and deprivation of Victorian London.
London: A Pilgrimage was first published in 1872, complete with 180 of Doré's engravings of the city, and despite initial reservations Doré's illustrations were later recognised as his greatest achievement through his use of light and shade and his ability to capture the atmosphere of the city.
Glynn owned four copies of this book and the images help to provide us with an insight into the lifestyle that Glynn would have experienced and witnessed.
This selection of drawings is by Swiss architect Émile Bourdelin, with additions by Doré, and form part of the preparatory work for London: A Pilgrimage. The architectural features of these works were drawn by Bourdelin often leaving space for Doré to add additions and figures.