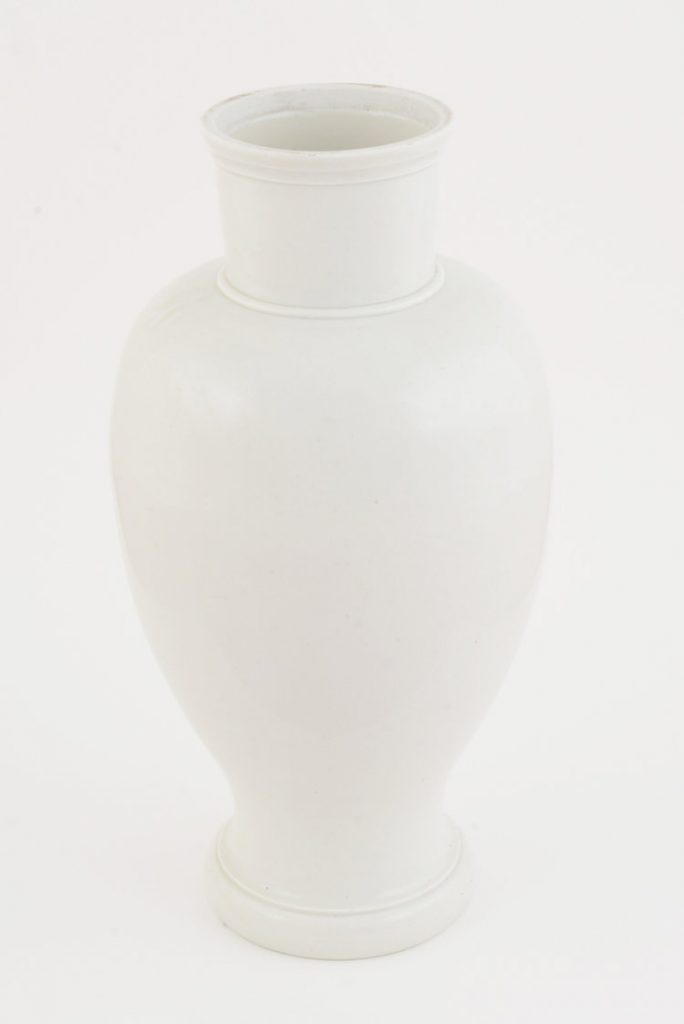 The secret of porcelain manufacture in Europe evolves closely around Augustus Rex (1670-1733), Elector of Saxony and later King of Poland. Already made in China for nearly 1,000 years, porcelain was at the time considered to be more valuable than gold.
Augustus Rex challenged Johann Friedrich Böttger, a German alchemist, to discover the secret of how to make porcelain. He succeeded in c.1710, when the famous Meissen Factory was established in Dresden, which continues to thrive today.
The white Meissen vase was made around the late 1720s for the Dresden court, probably to furnish the vast porcelain palace planned by Augustus Rex.
The secret of porcelain was sought by factories throughout Europe, eventually reaching Swansea in 1813, where it flourished for a short period under Lewis Weston Dillwyn until 1817. In later life, Glynn spent much time in France and Germany, where he collected artworks from each of the Pottery and Porcelain factories across Europe.
Conservator Peter J. David ACR.