Threads is a weekly project that creates connections between communities with a shared love of traditional craft skills, with Glynn Vivian associate artist, Menna Buss.
While focusing on sharing skills and knowledge, the project aims to teach practical and useful techniques, where language and experience is not a barrier to getting involved.
Over the last year, the group have been co-producing a series of mini-projects working with a range of external artists to try out new ideas and develop new skills including dyeing, batik, henna, image transfer, embroidery, knitting, weaving and crochet. This past year Threads have been working with Menna Buss, Catherine Lewis, Rachel Halstead, Karen O'Shea, Delmy Ramos, Anne Goddard, Sam Hussain and volunteer Vivian Rivas.
Contact Richard.Monahan@swansea.gov.uk to check on available spaces or to register your interest.
Free, everyone welcome.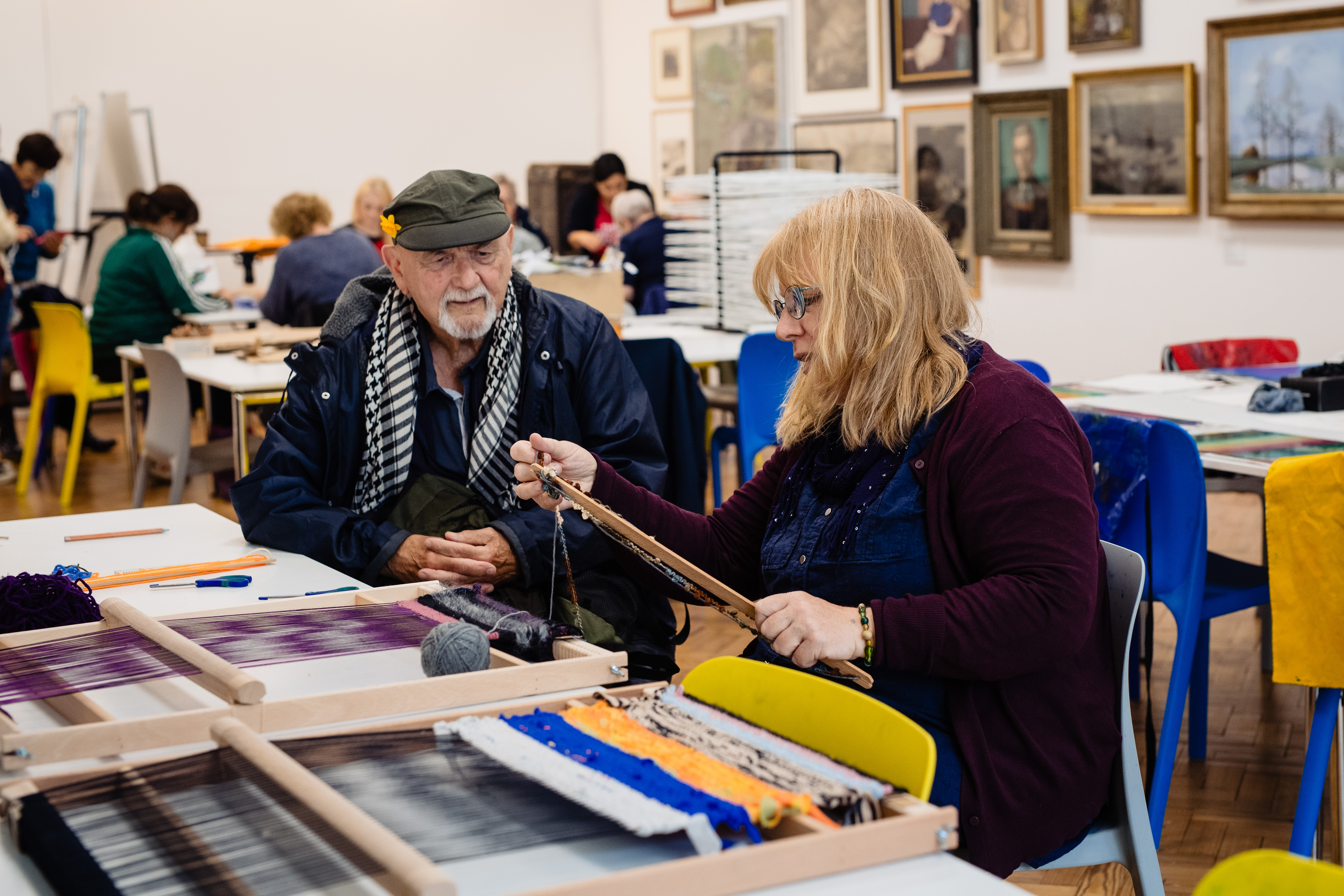 Forthcoming events
Threads: A Community Craft Project
– Tuesday 5 December 2023, 1:00 pm - 4:00 pm
Art Break - Community workshops
– Thursday 7 December 2023, 10:30 am - 3:30 pm
Welcome Group: Mosaic Workshop
– Friday 8 December 2023, 1:00 pm - 3:00 pm
Art Break - Community workshops
– Monday 11 December 2023, 12:30 pm - 2:30 pm
Art Break - Community workshops
– Tuesday 12 December 2023, 10:30 am - 12:30 pm
Threads: A Community Craft Project
– Tuesday 12 December 2023, 1:00 pm - 4:00 pm
Art Break - Community workshops
– Thursday 14 December 2023, 10:30 am - 3:30 pm
Welcome Group: Mosaic Workshop
– Friday 15 December 2023, 1:00 pm - 3:00 pm
Glynn Vivian Winter Festival
– Saturday 16 December 2023, 10:30 am - 3:30 pm
Art Break - Community workshops
– Monday 18 December 2023, 12:30 pm - 2:30 pm