The Wednesday Adult Workshop group aims to improve older people's access to the arts.
The group aims to promote independence, social confidence and creative skills through a supportive environment for old and new members. We offer practical skills, training and volunteer opportunities and a safe place to try new things.
This year the group have developed their painting, observational and collaborative drawings skills and explored ideas relating to environment, the city and recycled sculpture.
Age 55+
Booking essential. For more information contact Richard.Monahan@swansea.gov.uk / 01792 516900.
Free entry, suggested donation £3.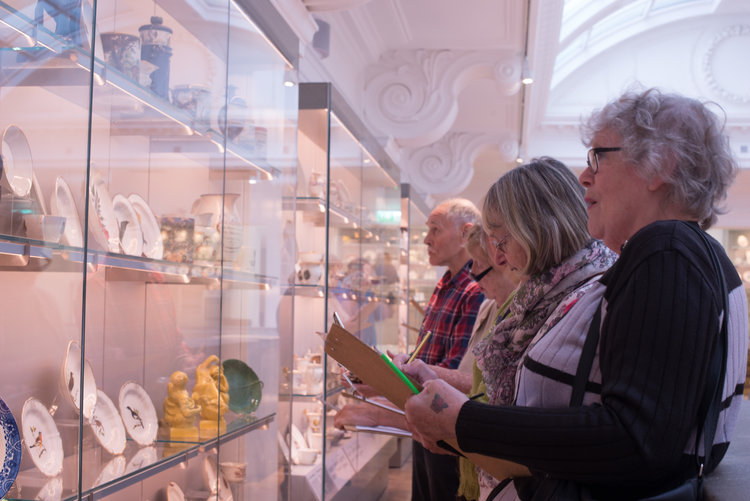 Forthcoming events
Wednesday Adults Workshop
– Wednesday 13 December 2023, 1:00 pm - 3:00 pm
Glynn Vivian Winter Festival
– Saturday 16 December 2023, 10:30 am - 3:30 pm