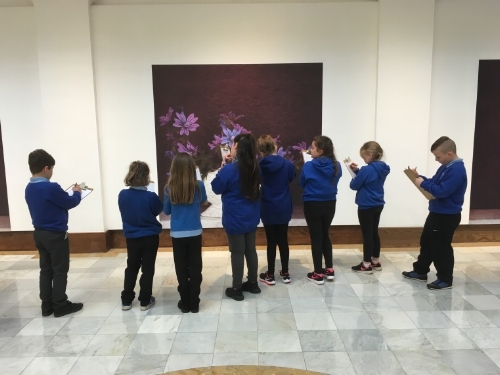 Explore the Gallery through a self-guided visit
We offer the opportunity for you to lead your class around the Gallery on a self-guided visit.
Resources and materials are available on request, however please note that the use of some materials is restricted in the galleries. For more information please do get in touch and email Daniel.McCabe@swansea.gov.uk.
There is no fee for our self-guided visits, however to ensure you get the most from your visit, please book at least two weeks in advance.
Please note it can take us a few days to confirm your booking. Once your booking is confirmed we will send confirmation via e-mail.