Tuesday 15 March 2022 - Sunday 20 March 2022
6:00 pm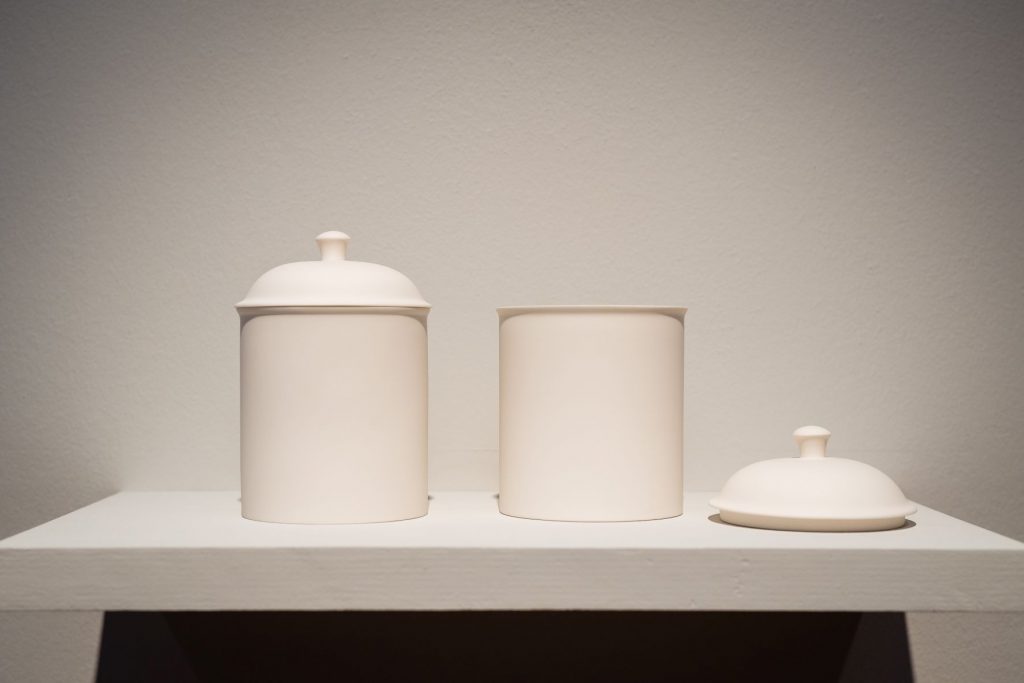 Dr Frances Woodley and artist Zoe Preece discuss the recent work for the exhibition In Reverence, held at Glynn Vivian Art Gallery from 20 November 2021 until 20 March 2022.
The talk will be available to watch on our Glynn Vivian You Tube Channel from 6pm on Tuesday 8 March.
Cardiff based artist Zoe Preece has created a series of ordinary domestic objects – intricately carved by hand from porcelain or turned from plaster on a lathe (a machine that spins at speed from which plaster forms can be carved). These fragile and beautifully crafted objects attempt to engage with the intangible, unsettling and tender aspects of domestic life.
Each meticulously made piece takes many hours to create. For the artist, the repetitive and unseen activity of her craft resonates with the ceaseless, invisible domestic labour undertaken within the home. It is this often unnoticed, undervalued work that Preece tries to capture in this installation.
Dr Frances Woodley is an artist and writer who lives and works in Cardiff, Wales, UK.
She was Head of Visual Arts at University of South Wales until leaving to work freelance on her own research involving curatorial and publishing projects on contemporary still life.
Publications include All Coherence Gone (2014), Still Life Ambiguous Practice (2015), Models and Materialities (2016), Flora (2017), Speak to Me: Contemporary Conversations with the Still life Tradition (Doctoral Thesis Nov 2017), Vis-à-vis (2018), as well as academic papers, articles and reviews.
She is currently guest curator for the 56 Group Wales project, At Cross Purposes (2021-23). Though her current practice focuses on digital painting, drawing and collage, her earlier practice was figurative sculpture that combined paint and mixed media on the fired surface. Examples can be seen in permanent collections in Newport Museum and Art Gallery and Ceramics Collection and Archive at Aberystwyth University.
---
Categories