Experience the Gallery after hours. Drop in and join us at any time. Everyone welcome.
As well as access to all our gallery spaces, enjoy a range of art and craft workshops, films, poetry, live music and performance, with food, drinks and a licensed bar available.
Each month will see a new line up of artists and performers.
Join us for an after work social or for pre 'night out' drinks and discover something new at Glynn Vivian.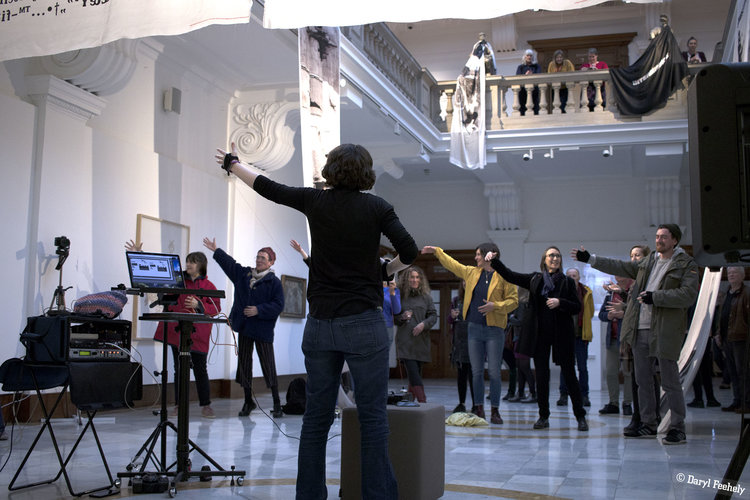 Forthcoming events
Glynn Vivian at Night
– Thursday 21 July 2022, 5:30 pm - 8:30 pm
Brook Andrew and Shiraz Bayjoo, Conversations between artists
– Friday 22 July 2022 - Sunday 4 September 2022, 10:00 am - 5:00 pm
On Your Face x Glynn Vivian: Queer Reflections
– Friday 22 July 2022 - Sunday 18 September 2022, 10:00 am - 5:00 pm