Wednesday 8 June 2022
6:00 pm - 7:00 pm

In Thinking Green,
artist Owen Griffiths uses the collection as a tool to explore our relationship to land use and landscape, as we embark on the work of rethinking the gallery garden.
By looking at the collection though different lenses we can explore its connections to trade, climate and the wealth that made the city of Swansea.  
What does it mean to explore an artwork as a toolkit for change?
What is the role of the museum and gallery at a time of global crisis?
How can a museum or gallery be a 'useful' space in the work of modelling a radical future? 
Join us as we explore these ideas through a series of talks and discussions with invited guest speakers, artists, writers and curators, online and in the Gallery.  
---
Museum and Gallery as civic site
In Thinking Green, artist Owen Griffiths uses the collection as a tool to explore our relationship to land use and landscape, as we embark on the work of rethinking the gallery garden. In the first talk of this programme, Griffiths will be joined by ancient historian Dr Mai Musié, and curator, art educator and cultural activist Alessandra Saviotti, to consider the role of a gallery or museum as a civic space, and as a site to discuss and form ideas for imagining different futures.
The speakers will discuss how the collection can be used as a tool, considering the work of Arte Útil, and how to develop new ways of working with communities, empowering them
in these conversations. Building on the existing work of Glynn Vivian Art Gallery, this conversation will explore ideas of decentralising existing and historic narratives, and consider how people who use the gallery can find their own stories within its collections.
Wednesday 8 June, 6:00pm – 7:00pm
With guest speakers, Dr Mai Musié and Alessandra Saviotti
This event will take place online on zoom. Please follow the link here to register:
After registering, you will receive a confirmation email containing information about joining the meeting.
Free, donations optional.
Booking essential.
---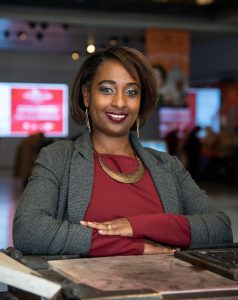 Mai Musié is an ancient historian, a Public Engagement and Heritage Officer at Swansea University, and co-founder of the Classics in Communities project based at University of Oxford.
She has worked in higher education for the last fifteen years on access, outreach, and heritage projects including running the outreach programme for the Faculty of Classics, Oxford. Her research areas focus on race and ethnicity in the ancient world. She is the co-editor of 'Forward with Classics: Classical Languages in Schools and Communities' (2018), with Steve Hunt, and Arlene Holmes-Henderson. Mai is also a Trustee of Classics for All (an educational charity), and The Roman Society.
---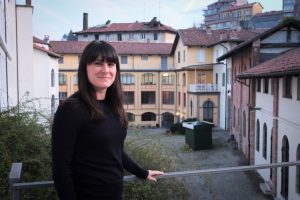 Alessandra Saviotti is a curator, art educator and cultural activist who lives in Amsterdam.
She is a PhD researcher at the Liverpool John Moores University – School of Art and Design. Her focus is on socially engaged art, collaborative practices and Arte Útil (art as a tool). Her work aims to realize projects where the public becomes a co-producer in the spirit of usership. Her reflection is taking into consideration collaborative processes according to the motto 'cooperation is better than competition'. She is a co-founder of the art collective Aspra.mente (2006-2016), a group which focuses on the common definition of 'work in progress', seeking the contribution of operators in fields other than art for interdisciplinary projects that are free from time constraints. Since 2014 she has been collaborating with the Asociación de Arte Útil especially aiming at emancipating the usership around the Arte Útil Archive (www.arte-util.org).
She is currently researching and writing about how alternative education models framed as Arte Útil could be successfully implemented within the institution of education fostering sustainability, hacking the institution itself. She is a member of Art Workers Italia (https://artworkersitalia.it/ ) and her recent project is Decentralising Political Economies (https://dpe.tools/), realised in collaboration with The Whitworth (Manchester), LJMU's The City Lab and the Association of Arte Útil.
---
Categories