Friday 7 October 2022 - Sunday 29 January 2023
10:00 am - 5:00 pm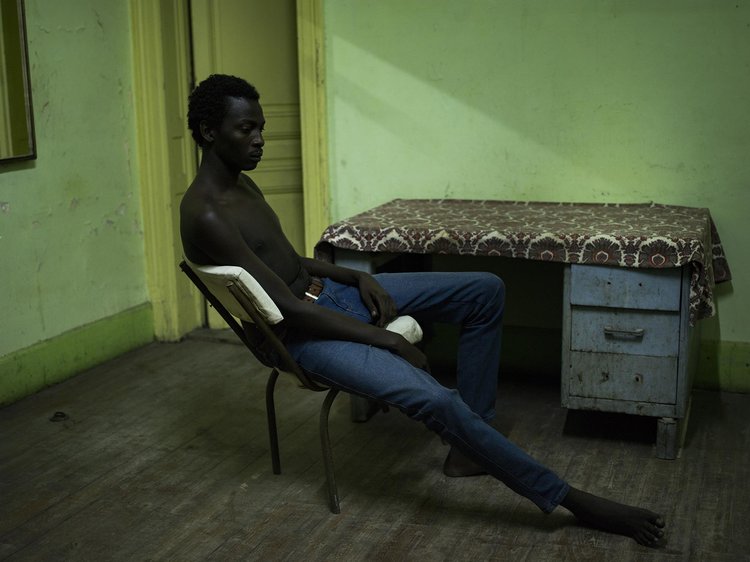 Mohamed Hassan,  Megan Winstone, National Portrait Gallery Collection  
7 October 2022 – 29 January 2023                                
This exhibition will bring together ten photographic portraits from the National Portrait Gallery, London, which explore Welsh identity, together with works from two Welsh photographers, Mohamed Hassan and Megan Winstone. This is a new collaborative display – organised in partnership with the National Portrait Gallery – exploring identity, representation and the contemporary relevance of portraiture. The exhibition is part of the National Skills Sharing Partnership Programme, which sees the National Portrait Gallery work with colleagues at twelve museums and galleries across the UK, to create a learning network involving collaborative displays, exchanges, mentoring, seminars and internships.
The works from the National Portrait Gallery highlight well-known Welsh people including The Bevans (Aneurin Bevan, Jenni Lee, Karol Keres; Pietro Nenni) by Henri Cartier-Bresson; singer Shirley Bassey by Mike Owen, and actor Richard Burton by Irving Penn.
Alongside these portraits, artists Mohamed Hassan and Megan Winstone will display a selection of their own work depicting people in Wales today.
---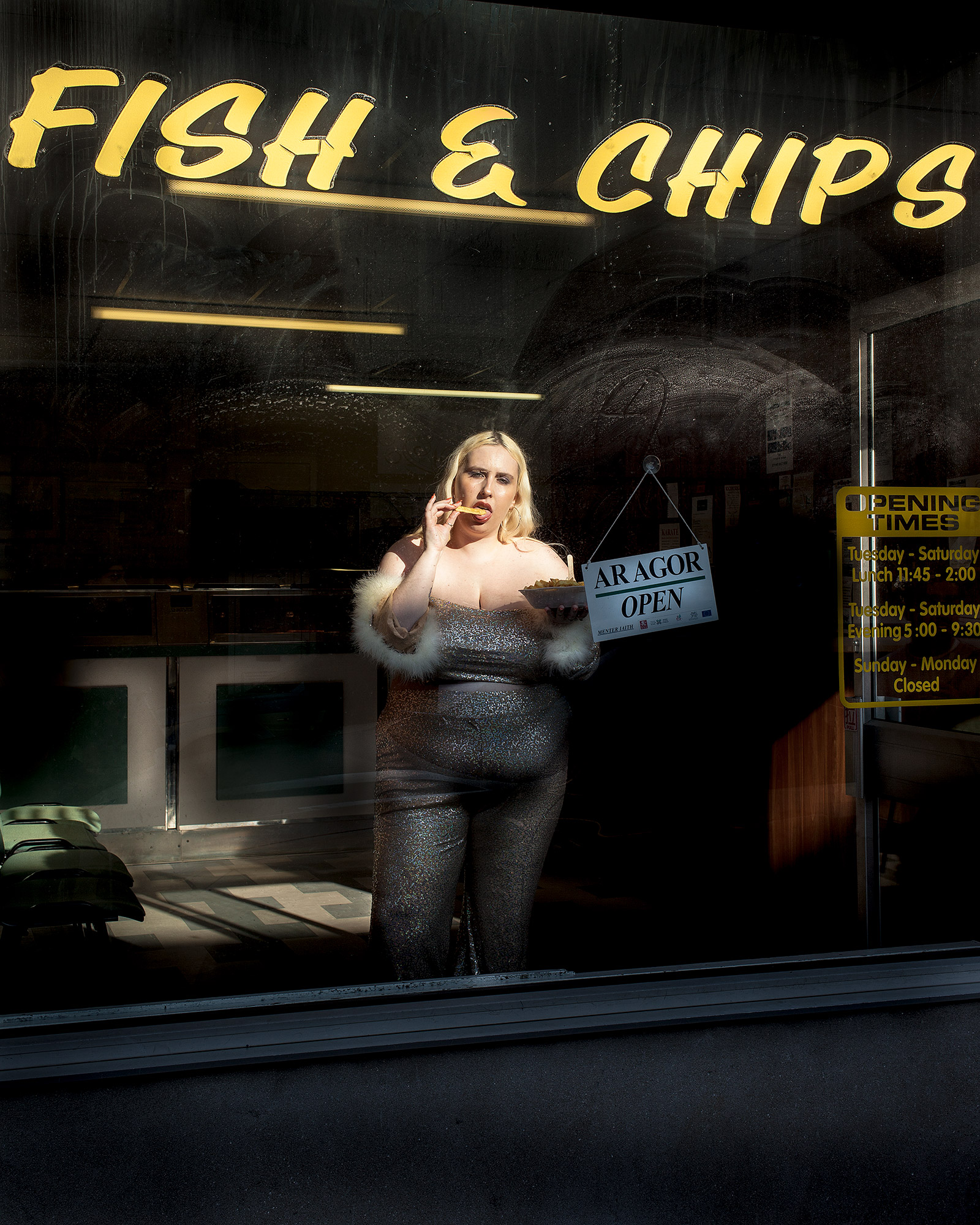 Mohamed Hassan's work is inspired by Wales and its landscape, people and communities. Mohamed uses his portrait photography to, "challenge some of the stereotypes and judgements that people make about other people".
 "It is my hope that the viewer of my portraits asks: Who is this person? What is their story? Is this person the person I think or believe they are?" Mohammed Hassan
Megan Winstone's playful portraits are inspired by punk culture and feminist theory. She uses her work to challenge and disrupt societal expectations whether it be about the female body growing up or about the South Wales valleys, where she grew up. Megan works across the fields of fashion, beauty and documentary photography.
Throughout the exhibition, the Glynn Vivian Learning team will be working with young people in Swansea to explore contemporary Welsh identity and consider whose portraits end up in national Collections. This will lead to the commission of ten new portraits, photographed by Mohamed and Megan, which will be displayed at Glynn Vivian in Spring 2023.
Dr Nicholas Cullinan, Director of the National Portrait Gallery, London said: "We are delighted to be partnering with Glynn Vivian Art Gallery on the National Skills Sharing Partnership as part of our transformational Inspiring People project. By working collaboratively with museums and galleries in this way we hope to encourage the exchange of skills and knowledge which will benefit both museum professionals and our audiences, and to develop collaborative displays which will make our portraits accessible to many more people across the UK."
---
Mohamed Hassan
Originally from Alexandria, Hassan lives and works in Pembrokeshire Wales. Exhibitions include Oriel Davies, Newtown, 2022, Ralph Goertz at Kunsthalle Darmstadt Museum Goch, 2021, Ffotogallery, Cardiff. Awards include the Trajectory Showcase Competition Exhibition in Shoreditch, London, Nova Cymru 2018, Taylor Wessing Photographic Portrait exhibition 2018, National Portrait Gallery in London. Recent commissions include working with Collective Cymru/National Theatre Wales to produce work, documenting communities across Wales, working collaboratively with other artists in preparation for Festival UK 2022.
---
Megan Winstone
Megan Winstone (lives and works in Cardiff) playfully draws on punk culture and feminist theory to take down societal expectations and negative body imagery. Her work has shone a spotlight on her Welsh heritage, leading to collaborations with Dr. Martens, Stella McCartney, The Face, Vogue and many more. Recognised as an It Girl by W magazine and a recipient of the British Fashion Council's New Wave Creatives 2020. Megan can also be found performing in front of the camera in music videos for the likes of Sam Smith and Adam Lambert.
---
The National Skills Sharing Partnership Programme
The National Skills Sharing Partnership Programme is a collaborative project which sees the National Portrait Gallery partner with colleagues across the UK to share its Collection while it undergoes its own major transformation. Funded by The National Heritage Lottery Fund and Art Fund, these ambitious partnerships with museums, local community groups and schools aim to bring the Gallery closer to communities across the UK.
---
The National Portrait Gallery was founded in 1856 to encourage, through portraiture, the appreciation and understanding of the people who have made and are making British history and culture. Today it promotes engagement with portraiture in all media to a wide-ranging public by conserving, growing and sharing the world's largest collection of portraits.
The Gallery in St Martin's Place, London is currently closed until 2023, while essential building works take place on the Inspiring People redevelopment project, which will transform the Gallery, including a complete refurbishment of the building and a new learning centre. During the closure period, the Gallery will continue to share its Collection through its digital channels and a series of nationwide partnerships and collaborations. www.npg.org.uk
---
Categories