Saturday 13 August 2022 - Monday 31 October 2022
10:00 am - 5:00 pm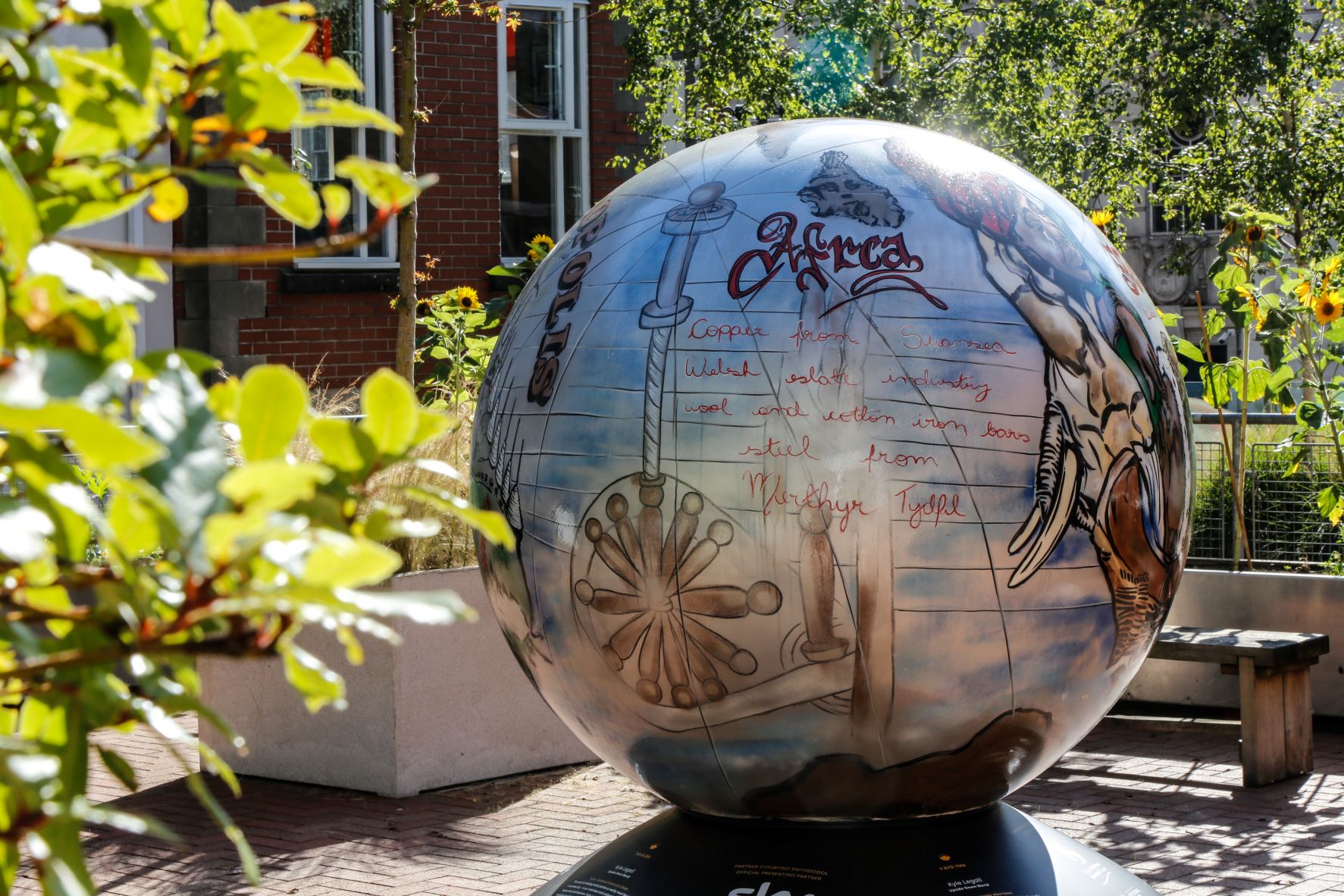 The World Reimagined is a ground-breaking, UK art education project to transform how we understand the Transatlantic Trade in Enslaved Africans and its impact on all of us so that we can make racial justice a reality, together.
Supported by official presenting partner SKY, the project will see a trail of large Globe sculptures across seven cities including: Birmingham, Bristol, Leeds, Leicester, Liverpool City Region, London and Swansea.
From 13 August to 31 October 2022, the globes will be displayed across these cities, inspiring and galvanising communities to better understand what it means to be Black and British. Bringing to life the reality and impact of the Transatlantic Slave Trade by remembering the past, whilst still moving forward – celebrating the spirit and culture that has endured so much suffering.
The trails are at the centre of Learning, Community and Heritage programmes that invite everyone to take part.
---
Upside-Down World
KYLE LEGALL
JOURNEY OF DISCOVERY THEME
Located in the Glynn Vivian Art Gallery garden will be the globe by artist Kyle Legall.
The work of making racial justice a reality must be rooted in community – in our individual and collective experiences, hopes and contributions.
Kyle's design was created in response to dialogue and workshops with local communities.
To find out more, visit the Trail guide here  
---
Schools globes
The project is underpinned by a learning programme that provides a creative journey for students, teachers and schools towards a future of racial justice.
Schools across the UK have had the opportunity to participate in a challenging learning programme and to create their own Globes that will feature as part of The World Reimagined sculpture trails.
The globes on display at Glynn Vivian come from:
St Joseph's Cathedral Primary School, St Illtyd's R C Primary School, Parkland Primary School, and Sketty Primary School Sketty
---
The Glynn Vivian Team, with the assistance of Dr Zehra Jumabhoy, conducted research on Ten Objects from the Collection as part of The World Reimagined, a project that explores nine themes giving us the opportunity to reinvent our past, present, and future.
---
Categories