Friday 8 April 2022 - Sunday 4 September 2022
10:00 am - 5:00 pm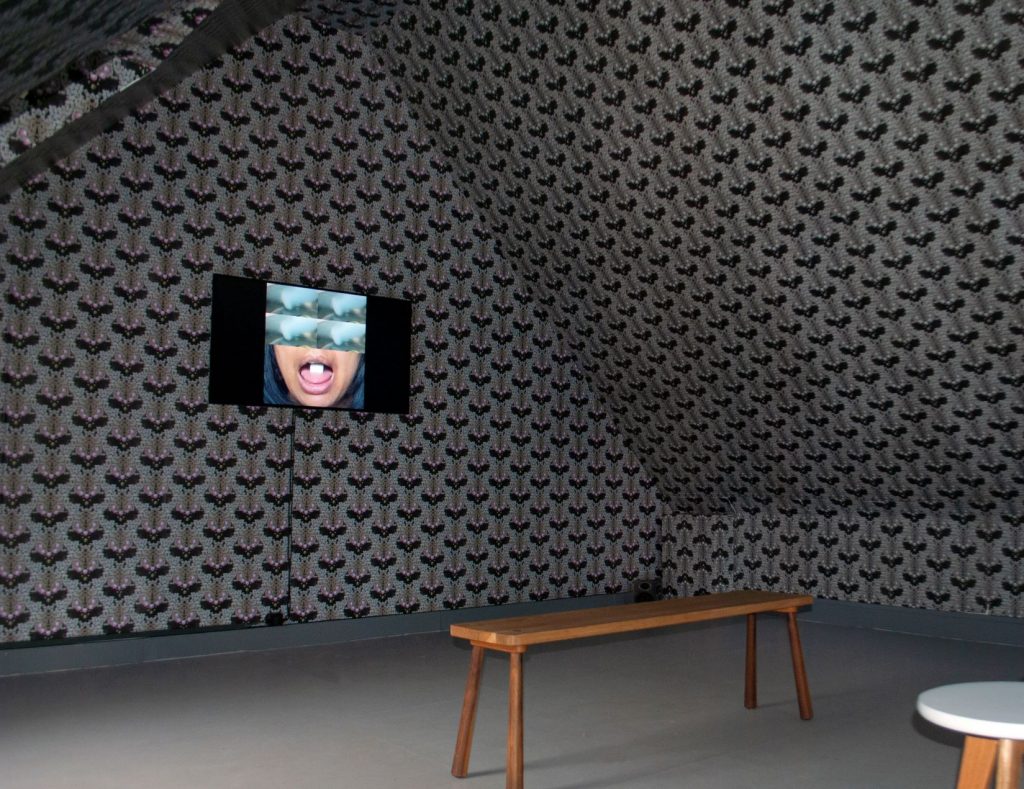 Glynn Vivian Art Gallery is delighted to announce the Wakelin Award recipient for 2021. The annual award is given to a Welsh artist, whose work is purchased for the Glynn Vivian Art Gallery's Permanent Collection.
The recipient for The Wakelin Award 2021 is Cinzia Mutigli.
Previous award winners include Brendan Stuart Burns, Anthony Shapland, Catrin Webster, Jonathan Anderson, Meri Wells, David Cushway, Helen Sear, Clare Woods, Alexander Duncan, Philip Eglin, Richard Billingham and Anya Paintsil.
This year's selector is Anthony Shapland, Cardiff-based artist and curator, who has exhibited nationally and internationally. He is also known for his curatorial work with g39, an artist-run organisation based in Cardiff. He is a previous winner of the award, selected 13 years ago.
Cinzia Mutigli, born in Edinburgh and based in Cardiff, works across a range of media including text, performance and video that links her own story to wider cultural histories. Mutigli's work has a strong biographical core. She considers how domestic, socio-political and popular cultural environments interact and how they impact our persona, psychologies and sense of self. The work selected by Anthony Shapland is Sweet Wall, 2020, a multi-dimensional film installation. Through rhythmic repetition, the artist speaks of habits and cycles, seeing time as a continuous loop that passes back and forth. Recurring themes and motifs include wallpaper, hair, rehearsals and putting on an act.
---
Anthony Shapland said: "I was really honoured to nominate for this year's Wakelin Award. I know the impact it had on my own career and confidence as a recipient in 2008. I considered several factors, including my own awareness of voices that were under represented in collections in Wales.  I was looking at artists that have not had the recognition or support that their work deserves – and this work is exceptional. 
I have known Cinzia since her arrival in Wales in the 90s and her practice has been consistent and thorough. It is on a trajectory that reflects a longer practice, a considered accumulation, of thoughts and ideas. Recent opportunities for larger scale ambitious solo projects have demonstrated a clear and exciting wave of new work and I'm really pleased that this point in time, this development is marked by becoming part of the collection."
Cinzia Mutigli stated:  "I feel hugely appreciative toward everyone involved in the Wakelin Award. Being given this award is really important to me, especially I think, as an artist who restarted my practice after a long break. It means a lot to have the support of the award and of the Glynn Vivian."
The Award is administered by the Friends of the Glynn Vivian and is generously supported by donations in memory of Richard and Rosemary Wakelin and their son Martin, who were themselves artists and active supporters of the arts in Swansea.
Dr Peter Wakelin, said, "Living in Swansea for nearly 40 years, our family really valued the established collection at the Glynn Vivian, as well as the new art that was being created. My parents gave a lot of their time to the Gallery and the Friends. They would be really pleased to see such interesting artists being represented in the collection thanks to this award scheme."
Sarah Tombs, Chair of the Friends of Glynn Vivian said, "This annual award has enabled a range of contemporary Welsh artists and makers to benefit from the purchase of their work and the prestige of being represented in the Glynn Vivian's collection,  as well as making a significant contribution to the Gallery's contemporary collection. Cinzia Mutigli's work is an exciting and appropriate choice for the Glynn Vivian and we look forward to celebrating her work at the Gallery.
Karen MacKinnon, Curator, Glynn Vivian Art Gallery said, "We are delighted to be able to add Cinzia's work to the permanent collection and very grateful to Peter Wakelin and the rest of the Wakelin family and the Friends of the Glynn Vivian for making this possible. The work we are able to purchase Sweet Wall (2020) is a multi-dimensional work bringing together performance and installation.  Through this work, the artist explores interconnected themes, which are both personal and political. Sweetwall explores our obsession with sugar and the tangled web of colonialism, capitalism and our fragile bodies; our deeply ingrained habits, insecurities and fears. Thank you so much to Cinzia for this powerful work and for Anthony our selector."
The Wakelin Award is administered by the Friends of the Glynn Vivian and is generously supported by donations in memory of Richard and Rosemary Wakelin.
---
---
Categories