Saturday 11 March 2023 - Sunday 3 September 2023
10:00 am - 4:30 pm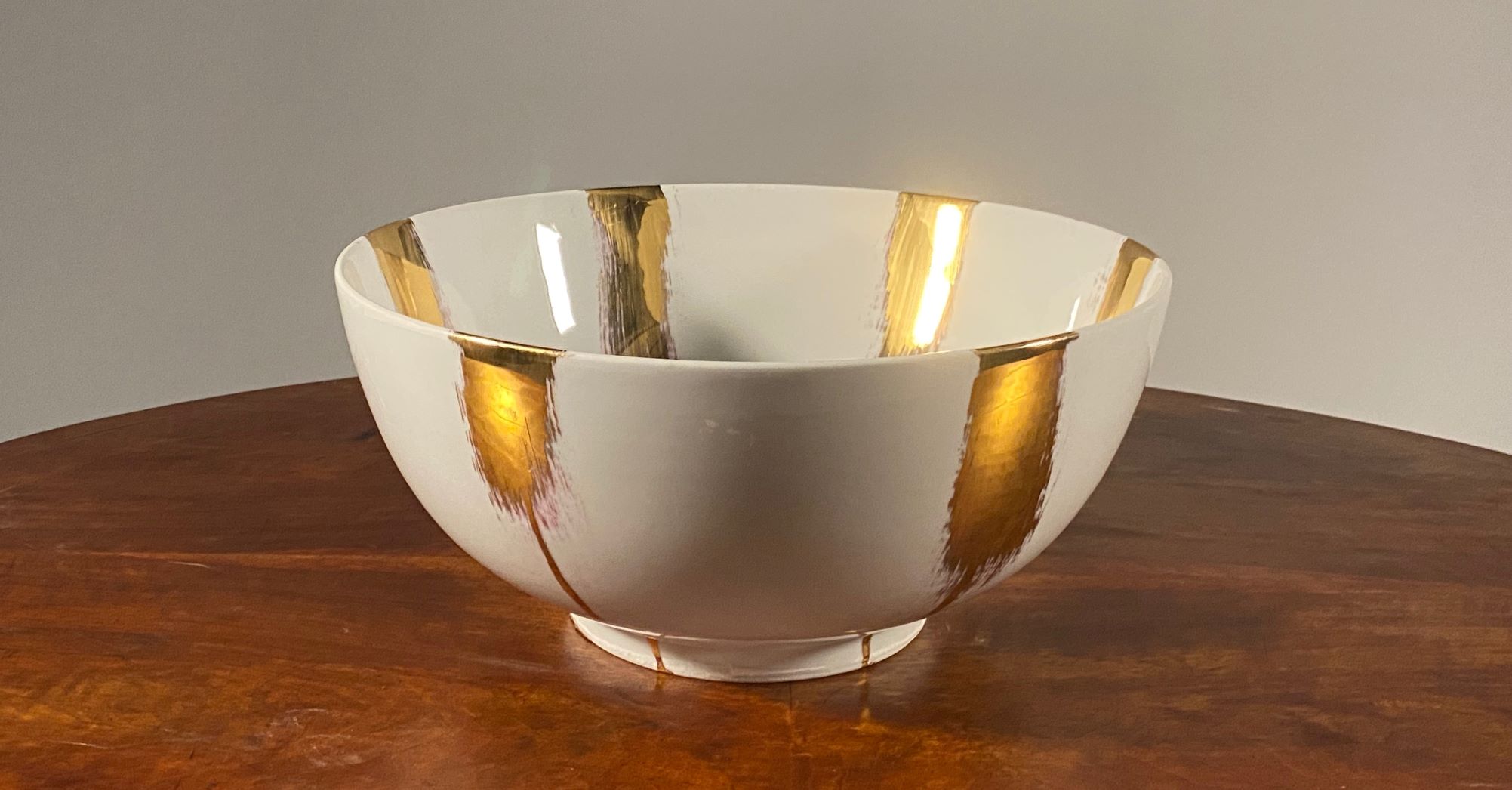 The annual award is given to an artist living and working in Wales, whose work is purchased for the Glynn Vivian Art Gallery's Permanent Collection.
The recipient for The Wakelin Award 2022 is Ingrid Murphy.
Previous award winners include Brendan Stuart Burns, Anthony Shapland, Catrin Webster, Jonathan Anderson, Meri Wells, David Cushway, Helen Sear, Clare Woods, Alexander Duncan, Philip Eglin, Richard Billingham, Cinzia Mutigli and Anya Paintsil.
This year's selector is Swansea based artist and lecturer, Catrin Webster. Catrin has exhibited nationally and internationally. She is a previous winner of the award, selected fourteen years ago.
---
Catrin Webster said: "As a Swansea based artist and educator the Glynn Vivian is such an important part of my cultural experience. The combination of contemporary exhibitions and the historic collection is a huge source of inspiration to me and to the many people, including artists and students in the city and far beyond. I was delighted to be invited to nominate an artist for the Wakelin Award, and also aware of both the opportunity and responsibility to suggest an artist whose work would become part of the collection and the fabric of our contemporary culture and heritage.
Ingrid Murphy has made a significant contribution to this, both in her teaching at Cardiff Met, and through her exquisite, thought provoking and playful work, which often speaks to the histories of popular ceramics within the Welsh tradition. I have nominated Ingrid, as I believe the significance of her contribution to visual culture in Wales needs to be represented in our national collections."
Ingrid Murphy is a practicing ceramic artist, whose work focuses on augmenting ceramic artefacts with a range of interactive technologies. Through her work, she exploits and plays with the boundaries of ceramic material to create innovative and playful interactions and experiences for gallery visitors. She uses sound, humour and autobiographical elements, creating engaging ceramic works, which also bring to life the deeper historical and social histories of ceramic objects and their intended uses. Ingrid Murphy was born in Ireland and lives and works in Cardiff. She is currently Principal Lecturer for Transdisciplinarity at Cardiff School of Art & Design, Cardiff Metropolitan University.
Ingrid Murphy said: "I am delighted to be this year's recipient of the Wakelin Award, and feel very honoured that I will be joining the prestigious collective of previous winners. The Wakelin Award enables the museum to develop a growing collection which celebrates the truly diverse artistic practice of Wales and it is wonderful and encouraging to have this form of recognition for my work.  As a maker of interactive objects, it is also a joy to know that the work will be displayed for full public engagement at the Glynn Vivian Museum.    
"My heartfelt thanks to the selector and previous Wakelin winner Catrin Webster, and to the Friends of the Glynn Vivian and the Wakelin family for their continuous support of the award."
Dr Peter Wakelin, said, "Living in Swansea for nearly 40 years, our family really valued the established collection at the Glynn Vivian, as well as the new art that was being created. My parents gave a lot of their time to the Gallery and the Friends. They would be really pleased to see such interesting artists being represented in the collection thanks to this award scheme."
Jayne Woodman, Chair of the Friends of the Glynn Vivian "The Wakelin award, now in its 22nd year, offers contemporary artists and makers financial recognition and the joy of being part of the Glynn Vivian's permanent collection. The work of Ingrid Murphy, the 2022 winner, is a wonderful addition; it is an honour to be able to share this work with the gallery's broad audiences. The Friends of the Glynn Vivian Art Gallery have worked in partnership with Peter Wakelin and his family since 2000 when this important award was launched; enabling continued support for the gallery; its audiences and many artists across wales.
Karen MacKinnon, Curator, Glynn Vivian Art Gallery: "We are delighted to be able to add Ingrid's work to the permanent collection and very grateful to Peter Wakelin and the rest of the Wakelin family and the Friends of the Glynn Vivian for making this possible. The works we are able to purchase explore key strands she returns to in her practice including the interface between ceramics and technology and encouraging a playful engagement with those who experience her works. There is also an autobiographical quality to some of her works, which is in conversation with the broader histories of ceramics. Thank you so much to Ingrid for this wonderful work and to Catrin for being such a thoughtful selector."
The Award is administered and supported by the Friends of the Glynn Vivian and is generously supported by donations in memory of Richard and Rosemary Wakelin and their son Martin, who were themselves artists and active supporters of the arts in Swansea.
---
Ingrid Murphy
A practicing ceramic artist, Ingrid exhibits internationally, and was a recipient of the Arts Council of Wales Creative Wales award for individual practice, and was also shortlisted for the Ceramics Biennial Award in 2015, the Indian Ceramic Triennial in 2018, and Art Macau 2021.  In 2018 -19 ACW funded Ingrid's touring solo show of 23 interactive ceramic works entitled 'Seen and Unseen'.
Her practice focuses on augmenting ceramic artefacts with a range of interactive technologies, exploiting the material characteristics of ceramics to create innovative interactions and experiences.
Ingrid Murphy is Principal Lecturer for Transdisciplinarity at Cardiff School of Art & Design where she is working with the integration of research and enterprise across the school's learning and teaching curricula, and oversees the cross school interdisciplinary modules.  From 2008 -2013 Ingrid led CSAD's ceramic department, and from 2011 to 2016 she led the Artist, Designer: Maker course. This innovative cross-disciplinary course focuses on fusing traditional craft skills with new and emerging processes in digital design and fabrication.
In 2013, Ingrid was awarded the University's student led Fellowship for Innovative Teaching and in 2015 she was awarded a National teaching fellowship for her contribution to higher education. Since 2015, Ingrid has led CSAD's applied research group in digital fabrication and associated processes: FabCre8.
In 2018, Ingrid was selected for the British Council's Living Research project to investigate Maker Culture in in China. In 2019, she received further funding to return to China to investigate the role of Maker Culture in interdisciplinary education.
Ingrid lives and works in Cardiff. She has a studio in France where she practices and also runs and develops co-learning projects with students. www.ingridmurphy.com
---
Catrin Webster
Catrin Webster lives and works in Swansea / London. She studied at the Slade School, University College London, at undergraduate and post graduate level. Her work has been included in broadcasts, such as a 30 minute BBC Wales documentary, and in group and solo exhibitions; in surveys of contemporary painting, such as Pure Fantasy with Chris Offili and Glen Brown; solo shows in the Museum of Modern Art Reykjavik and Sala Uno Rome, and is held in private and public collections, such as the British Council Collection, Hayward Gallery, London, and Glynn Vivian Art Gallery, Swansea.
---
Richard and Rosemary Wakelin
Richard Wakelin (1921-1987) and Rosemary Culley (1919-1998) were both artists, based in Swansea from the late 1950s. They were born in Cardiff and met as students at the Welsh School of Architecture in 1939 before entering the services for the duration of the war. They married in 1947. Richard worked as an architect in private practice and later with the City Council (where his role included care and alterations at the Glynn Vivian Art Gallery). As artists, they both worked in abstract styles, but they appreciated all forms of art and craft. They worked through several organisations to further the visual arts, notably the Swansea Art Society, the Association of Artists and Designers in Wales, the 74 Guild of Artist Craftsmen, the Welsh Group, and the Friends of the Glynn Vivian.
They were co-founders of the Swansea Arts Workshop in the Maritime Quarter, now the Mission Gallery. They were keen to help and encourage talented artists and craftspeople and to broaden the enjoyment of the arts in Swansea. Their three surviving children are Andrew, Sally (and her daughter Kate) and Peter Wakelin. Their eldest son Martin died in 2012 leaving his wife Christine Townley and his daughter Megan, who continue to take an interest in the award.
---
Friends of Glynn Vivian
The Friends of the Glynn Vivian group offers invaluable support to the gallery, but is also a lively organisation in its own right, one whose programme of events includes lectures, behind the scenes visits, social events.
Established in 1958, the Friends of Glynn Vivian has been flourishing ever since. As an independent charity, it is run entirely by its membership, whose collective aim is to aid the work of the Glynn Vivian–providing volunteers, contributing to the purchase of works that extend the Gallery collection and supporting the Gallery's programmes. www.friendsoftheglynnvivian.com
---
Categories