Saturday 27 March 2021
10:30 am - 1:00 pm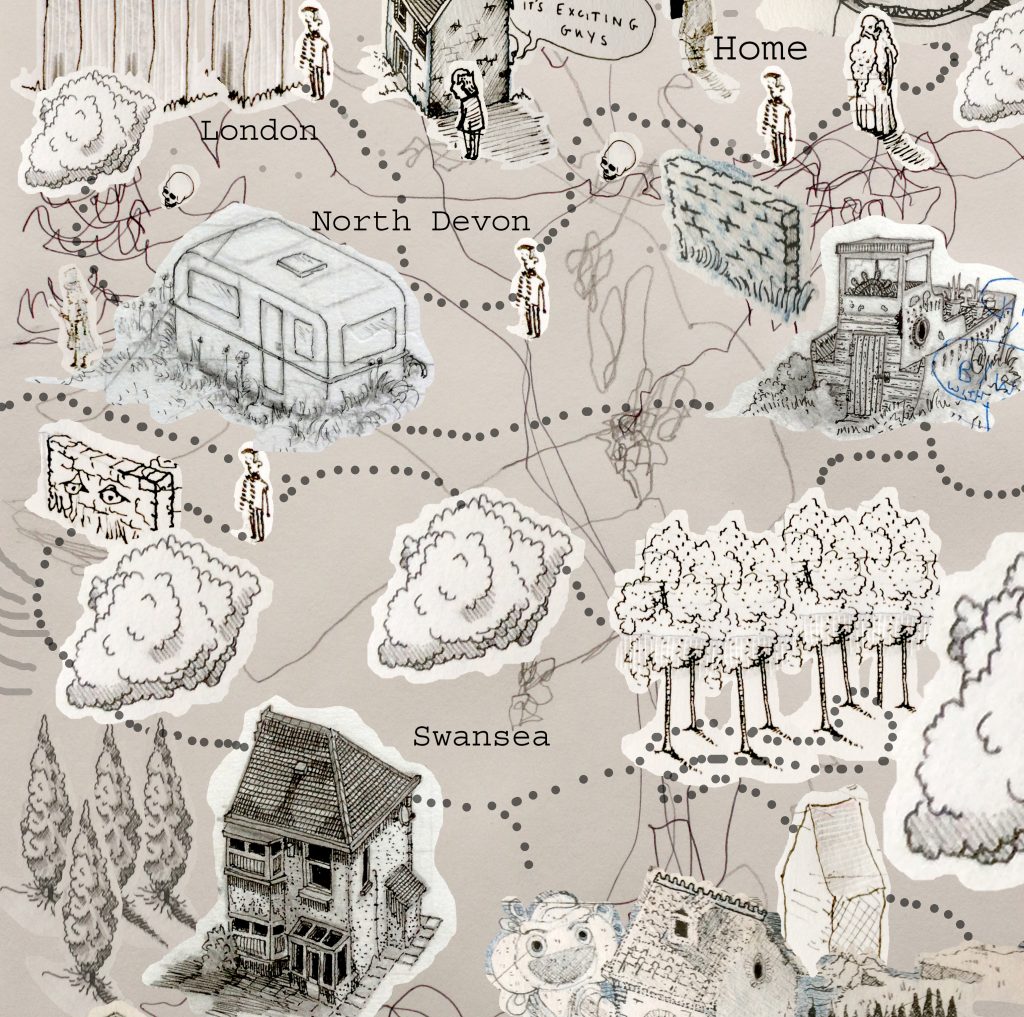 Our Saturday Adults Workshops are back on the last Saturday of each month.
Try out a new art or craft technique each month, inspired by the artists in our current exhibitions programme
We're only human…A Multi-Dimensional Mapping Workshop
Inspired by the drawings and process of artist Peter Matthews we invite you to draw and build your own 3D Map – reflecting on our human geography and current lived experience.
We will be collecting miniature sprigs, twigs, stones and shells from our neighbourhood and using them as inspiration to design 3D maps that link up our geographical location to our creative imagination.
Using simple map-making codes and parallel perspective we will draw out a map and fill it with details, before transforming our collected items into sites of specific interest. This project will introduce the ideas and techniques that you can use to develop your maps over a period of time.
For this project you will need to collect certain items to bring to the workshop.
---
What you will need:
large piece of thick paper or small ones stuck together
pencil
black fineliner pen
old envelopes/letters/photos/interesting paper/scrapbooking stuff/miniature objects
textured scrap paper/ cardboard
scissors
pva glue
paintbrush
collection of small stones/shells/pebbles/empty snail shells/other (no bigger than an acorn)
sand/grit
small, dry, very thin twigs (imagine miniature trees no higher than your finger)
watercolours or other colouring materials
---
This workshop will take place live on Zoom.
Booking essential. One ticket per person/digital device.
Free to take part online. No payment required.
---
Categories