Saturday 13 May 2023 - Sunday 26 November 2023
10:00 am - 4:30 pm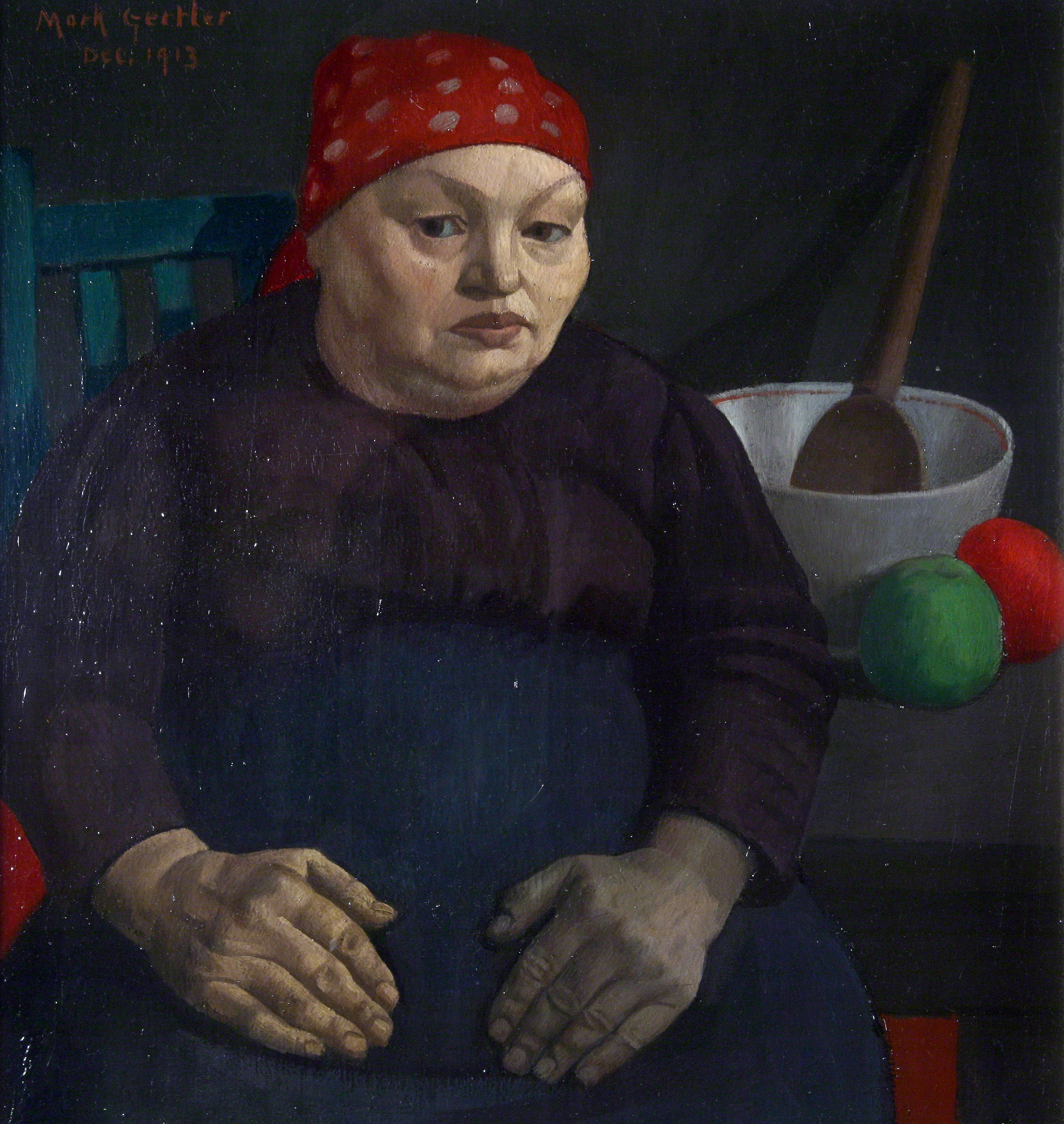 Curated by Dr Ceri Thomas  
Rooms 5, 6 and 7
Curated by Dr. Ceri Thomas, this exhibition will celebrate the Glynn Vivian Art Gallery's first two full-time curators and their pioneering leadership of the gallery's exhibitions, collections, and acquisitions programmes in the 1950s and 1960s.
Paintings and drawings will include works by Alfred Janes, Josef Herman, John Elwyn, Gwen John, J D Innes, Paul Nash, Kyffin Williams, Glenys Cour, Ivon Hitchens, Karel Appel, Sam Francis, Ceri and Frances Richards, Evan Walters and sculptures by Jonah Jones, Ron Lawrence, and Peter Nicholas — all drawn from the gallery's permanent collection. 
The exhibition will focus on the key roles' curators David Bell (1915-1959) and Kathleen Armistead (1902-1971) played in establishing and developing Wales' contemporary art scene.  Bell and Armistead's notable achievements included the advancement of a Welsh environmentalism and Welsh and European modernism in Wales, as well as the elevation of the gallery's local and national status. 
Drawing upon his practice as a painter, having trained at the Royal College of Art, and his Arts Council of Great Britain experience in Cardiff (1946-51), David Bell, during his Swansea period, wrote regularly for the South Wales Evening Post, produced the first Gallery Guide to the Collection (published posthumously) and established the Association of the Friends of Glynn Vivian in 1958.  Bell particularly promoted contemporary Welsh and Wales-based artists such as the Dunvant-born Ceri Richards, the Warsaw-born Josef Herman based in Ystradgynlais and John Elwyn born on the Cardiganshire-Carmarthenshire border. 
Kathleen Armistead, the Glynn Vivian's first female curator, began her career as a museum curator in England (1943-59), having initially trained as a pianist and studied the social history of music. Because of her particular interest in sculpture, ceramics, and abstraction, she expanded the acquisitions programme's ambition to include bronzes by Barbara Hepworth and Jacob Epstein, ceramics by Lucie Rie, and two-dimensional works by international artists Karel Appel, Sam Francis, and Henry Moore.  
---
---
A book, Shaping Wales: Bell, Armistead and the Modern Artist, researched and written by Dr Ceri Thomas RCA/AFG will be published in November 2023 by Ali Anwar, The H'mm Foundation. It covers the period 1915 to 1969 and the whole life and career of David Bell, plus Armistead's time at the Glynn Vivian, revealing their seminal roles in shaping the art scene in modern Wales. 
---
Dr. Ceri Thomas
Dr Ceri Thomas is a freelance artist, art historian and curator based in south Wales.
He has researched and written numerous published art books, catalogues and articles on various modern and contemporary Welsh artists ranging from Joan Baker and Ogwyn Davies to Alan Salisbury and Ernest Zobole.  He has researched and curated many exhibitions of Welsh art and artists, spoken at the Hay Festival and contributed to television programmes on art in Wales. He is a Royal Cambrian Academician and an Honorary Member of the Welsh Group and has exhibited across Wales and abroad.
---
David Bell (1915-1959)
Painter, writer, and curator, born in London. After attending Merchant Taylors' School, he studied art at Chelsea School of Art in 1933 and the Royal College of Art, 1933–6, where his teachers included Sir William Rothenstein and Gilbert Spencer. David Bell was a trailblazer. He spent two winter seasons as an explorer-draughtsman in Nubia (Sudan) with the Egypt Exploration Society, in 1937-8 and 1938-9. During the war, he was a government cartographer and co-translated fifty poems by Dafydd Ap Gwilym with his father Sir Idris Bell (published by the Cymmrodorion in 1942). He then became the Arts Council's first Assistant Director for art in Wales, 1946–51. Thereafter, until his death at 43, he was the first full-time curator of the Glynn Vivian Art Gallery, Swansea. He lived in West Cross with his wife and two young sons and exhibited widely in Wales. In 1960-1, a touring memorial exhibition of his paintings and drawings was originated at the Glynn Vivian by his successor Kathleen Armistead. Bell was a prolific promoter of art, appearing on the radio and producing numerous exhibition catalogues and journal and newspaper articles. His two books were The Language of Pictures, 1953, and The Artist in Wales, 1957.
Bell died following a successful pioneering operation in London to improve his deteriorating mobility, having endured encephalitis lethargica since he was a schoolchild. His pictures are in Collections including the Glynn Vivian Art Gallery, Llyfrgell Genedlaethol Cymru-National Library of Wales, and Amgueddfa Cymru-Museum Wales.
---
Kathleen Armistead (1902-1971)
Curator, born in Yorkshire. Having initially wanted to be a professional pianist, Armistead obtained an LRAM, London, in 1921 but subsequently did a postgraduate degree on the social history of music. In the 1940s, she was assistant to the Director of Leeds City Art Gallery Philip Hendy who was an important influence on her and succeeded Kenneth Clark as Director of the National Gallery. From Leeds she moved south to become curator at the Georgian House and Red Lodge, Bristol City Art Gallery, and whilst there was awarded a Fellowship of the Museums Association in 1958.
Kathleen Armistead was a trailblazer too, being the first and only full-time woman curator in Wales in 1960. She lived in Killay with her partner Miss Thornton. In 1966, she selected and organised the 1966 Arts Council Welsh Committee Matthew Smith exhibition which toured from Swansea, having helped Hendy to arrange an exhibition of the Yorkshire painter's works over twenty years earlier. She expanded Bell's 'Picture of the Month' scheme into 'Picture or Feature of the Month' to include sculpture and ceramics. She secured Ministry of Education grants via the V&A, Calouste Gulbenkian Foundation grants and loans from the Peter Stuyvesant Foundation to show abstract works by the likes of Sandra Blow and Mary Martin. She wrote a supplement to Bell's Gallery Collection Guide and collaborated with W J Grant-Davidson to produce the Catalogue to the Kildare Meager Swansea China Collection. Armistead retired in 1967 and moved back to England.
---
Categories